On October 19th, Canadians will go to the polls to vote for federal representatives. There will be struggles over critical issues including the funding of public services, tax reform, immigration and social integration, and of course, leadership values and qualities. Will we hear anything about Access to Justice?
NSRLP is working hard to bring attention to A2J issues, because we believe that these are increasingly important to the Canadian public. The unaffordability of legal services affects more and more people who are forced into representing themselves at a time when they are already facing crisis – for example trying to negotiate a divorce settlement, agree a parenting plan, or resolve a financial dispute or a dispute at work.
We shall be developing A2J Questions for Candidates over the next two months. Please consider asking these questions if you meet candidates out campaigning, raising them at candidate meetings, or sending them out in writing by email.
Please write and suggest additional questions – and if you get any answers, we would love to post them here!
A2J Questions For Candidates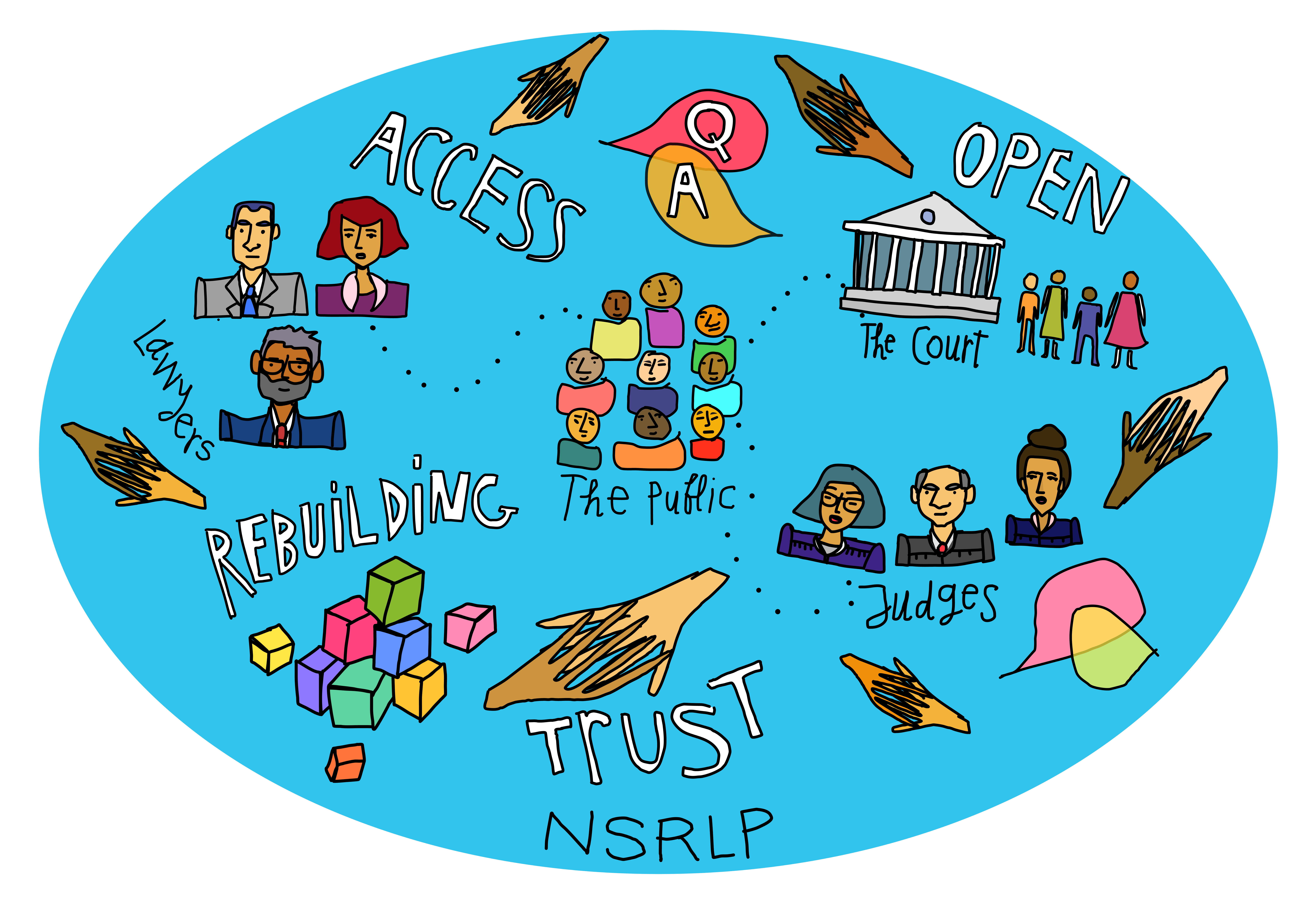 A2J Question One
Today more than half the people who go family court now in Canada are there without a lawyer, because they cannot afford to pay for one and don't qualify for Legal Aid. Many people who are forced to "represent themselves" in court feel that they do not get a fair hearing and are at a big disadvantage, especially when they are up against a lawyer on the other side (and research shows they do not do as well in court as those who can afford lawyers to make their case for them).
What is your position on ensuring that Canadians can have access to affordable legal services?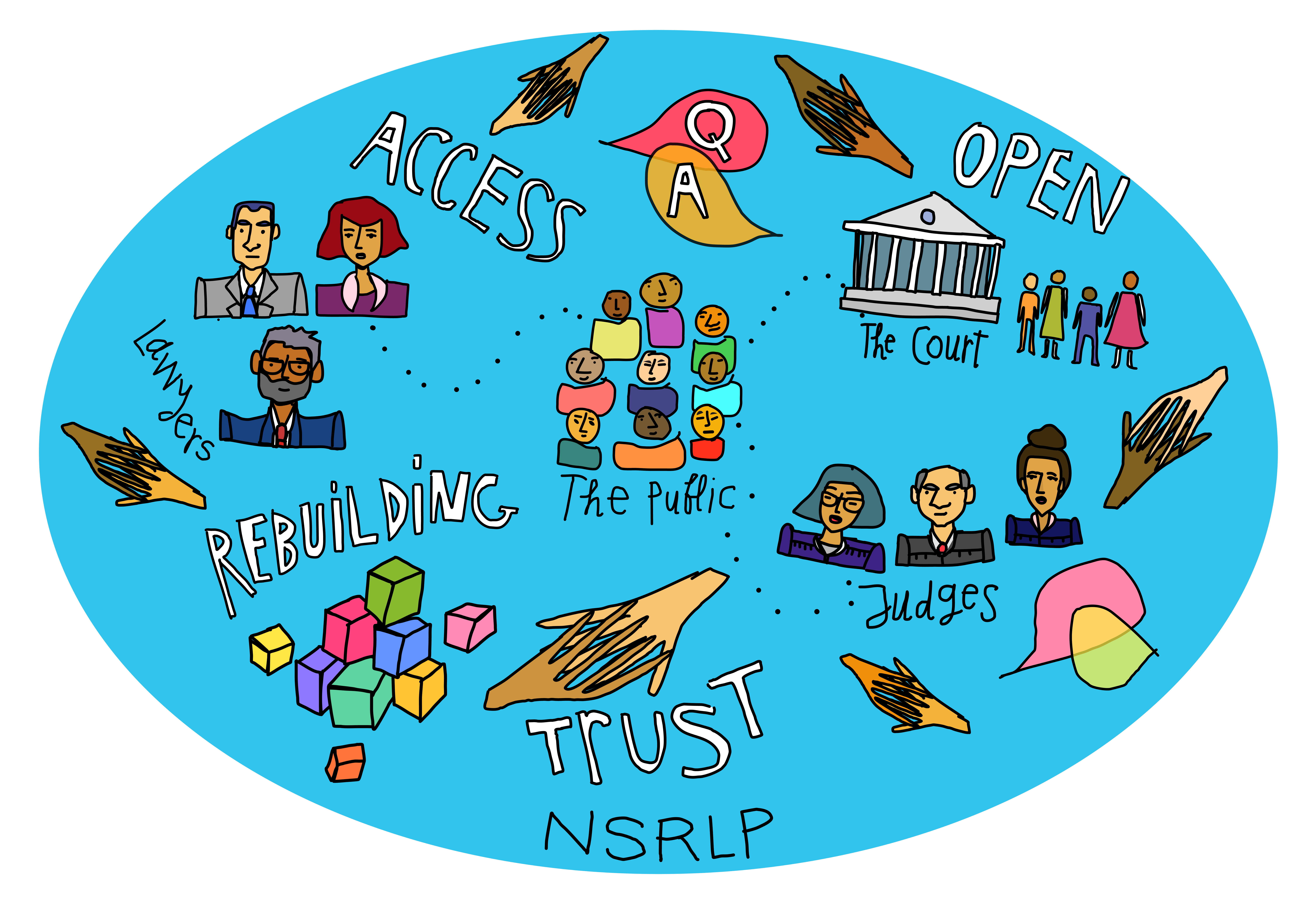 A2J Question Two
Legal Aid Boards have to work with the federal government on new programming and services. Every Legal Aid Board is facing growing numbers of people who do not qualify for their services – which are only available to those on extremely low incomes – yet cannot possibly afford lawyers.
Do you have ideas about how to address this huge gap in services for Canadians?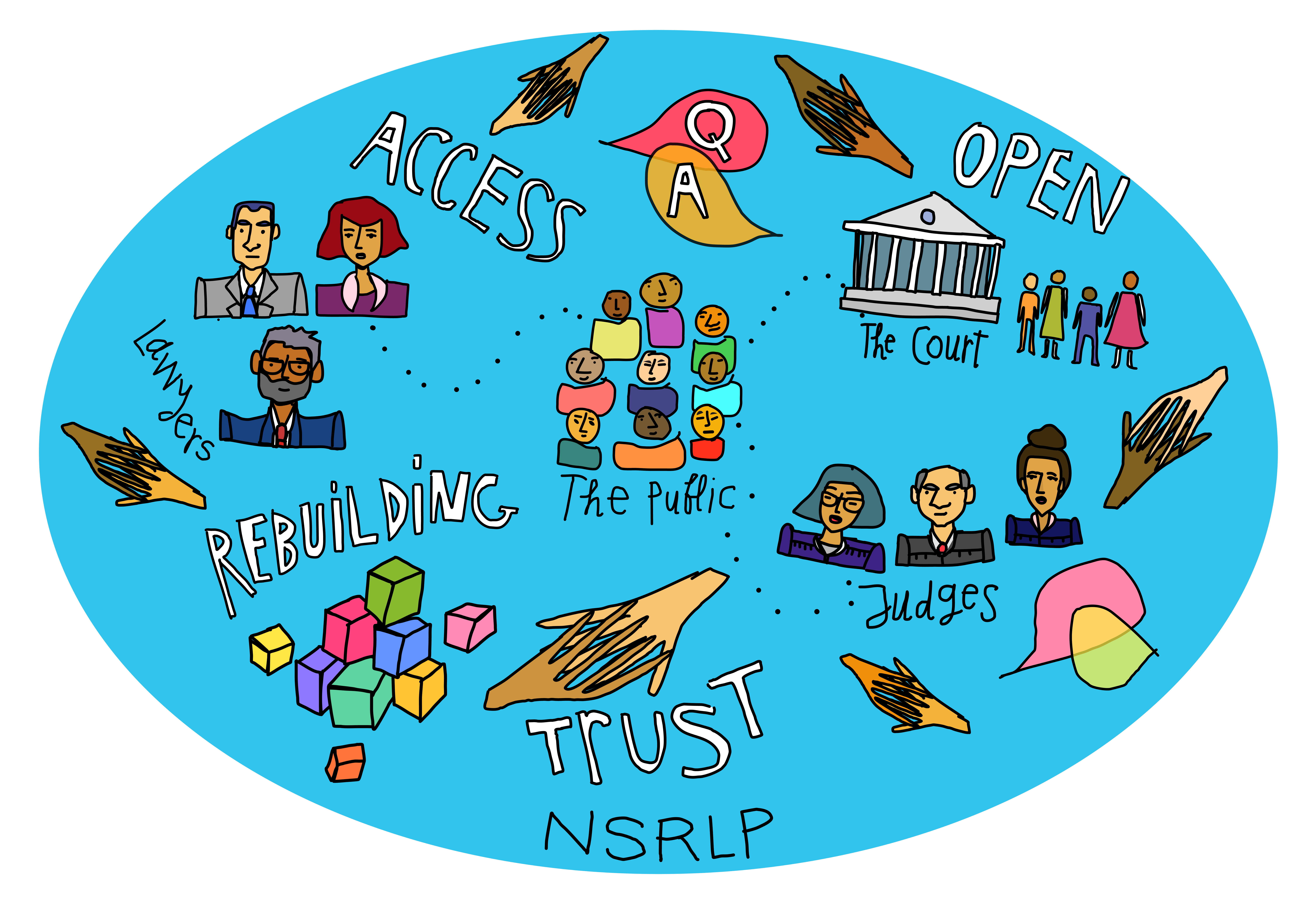 A2J Question Three
There have been a number of new judges appointed by the federal government in the last few months, and some of these new appointments have been quite controversial, raising questions about political patronage. These are important and powerful positions – and today more and more judges have to work directly with members of the public who are coming to court without lawyers.
What types of judges with what types of skills do we need for this job? Should the federal cabinet be making this decision, or do you think that the public should have a voice in judicial appointments?