Posted by:

NSRLP
Comments:

2
Post Date:

March 13, 2019
---
NSRLP
Today we release Version 6 of our popular Access to Justice Annotated Bibliography, which can be found here:
The first edition of the Bibliography was released in February 2014, built off a resource put together for NSRLP's first Dialogue Event in 2013. Since then it has been expanded and updated multiple times, and Version 6 is our longest version to-date, boasting articles and papers from all over the world.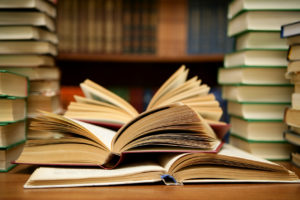 Part I contains "Access to Justice Overviews", and Part II "Access to Justice Solutions". Both parts are broken down geographically, into Canada, the USA, and Other Jurisdictions. Each section begins with a simple listing of numbered citations, and then moves on to an expansion of each citation, with a clickable link, and an annotation summarizing the article or paper. Most of the links are free and open-source; a handful require subscription login information. We have tried to limit these, but have included a few, because of their importance. These subscription-required citations are all labelled, and we encourage users to contact their local law libraries, public libraries, academic libraries, or courthouse libraries, to inquire about access.
The bulk of the work on this version of the Bibliography has been completed by RA Megan Campbell, with contributing work from RA Rebecca Flynn, and Project Manager Dayna Cornwall. It builds on the previous work of RAs Hannah Bahmanpour, Kyla Fair, Kevin Cooke, Katrina Trask, Janice Kim, Lidia Imbrogno, and Joanna Pawlowski.