Georgette Makhoul: Our Latest A2J All-Star!
NSRLP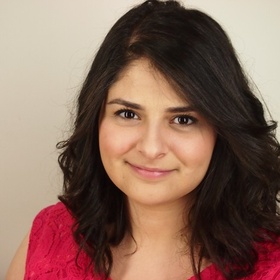 Georgette Makhoul, an associate at Hogarth Hermiston Severs LLP, is our latest Access to Justice All-Star, in recognition of her unwavering commitment to Access to Justice education and advocacy.
This fall, Georgette is the instructor for Windsor Law's for-credit Conflict Coaching for SRLs class. The new course provides experiential learning as students work with local SRLs in family or civil court to assist them as coaches at various stages of their case. One of her students in the class has already told us: "Georgette is so enthusiastic about both the material and Access to Justice as a whole. Just a few weeks in, she's already gone above and beyond."
Previously, Georgette volunteered as the lawyer supervisor for the NSRLP/ Pro Bono Students Canada legal coaching program (2015-2016). She is described by her colleagues as extremely dedicated to both the PBSC project, and the students that she mentored, echoing the same theme of "above and beyond".
Georgette is also an instructor in Windsor Law's PILS (Professional Identity and Legal Skills) program, a one-week, skills-focused intensive for the entire Windsor Law first -year class. PILS places students in simulated law firms and brings them face-to-face with "clients" (played by actors) who have minimal resources to expend, but need legal help.
Juggling a busy practice with this level of time commitment to transformative legal education is not easy, and reflects Georgette's support for Access to Justice initiatives. In her own practice, she offers unbundled legal services and coaching and is always looking for innovative and affordable ways to assist clients of limited means. Her dedication and commitment to the Windsor Law A2J community is felt throughout the school. The NSRLP is proud to count her as a friend and an ally.
Lidia Imbrogno, NSRLP Research Assistant