SRL Awareness Day, October 4th 2017: More Partners, Same Goal
NSRLP
For the past two years, the NSRLP initiative Bring a SRL to Law School Day laid the foundation for a meaningful and positive coming together of local  SRLs who attended  law school classes that day, and law schools. This year the NSRLP is again coordinating this event, with some new partners, as well as a new name (watch for the #SRLAwarenessDay hashtag on Twitter and Facebook). We are excited to have Windsor, Ottawa, Osgoode, Queen's, and Western's law schools on board with us this year in organizing and celebrating SRL Awareness Day on October 4th.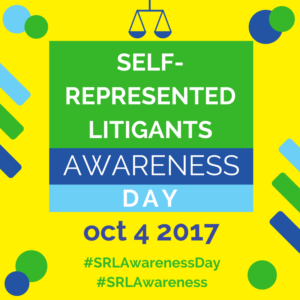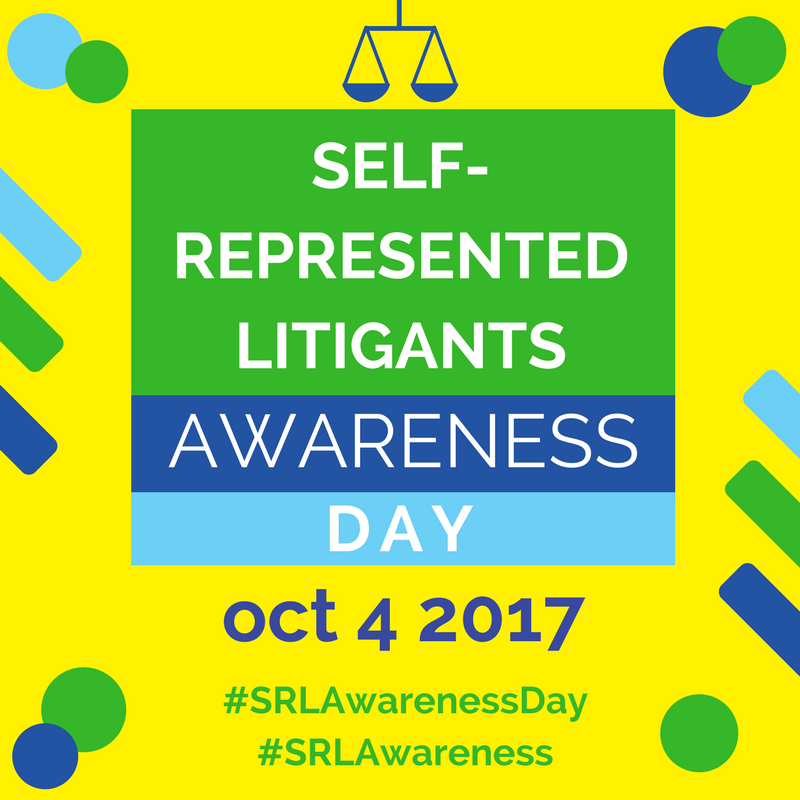 The heart of this initiative is raising awareness of the SRL experience among law students (hence the name change), as well as taking a constructive and practical look  at how self-representation might impact  legal practice for the next generation of lawyers. As in prior years, every school opens its doors to invited SRL guests who, accompanied by law student volunteers, attend law classes and interact with students and faculty. Participating law schools are also organizing a lunchtime panel discussion, giving SRLs the opportunity to share their experiences navigating the justice system without representation, and to tell law students what they think they need to understand about the self-representation phenomenon. Last year, some panels included local practitioners offering affordable services for the primarily self-represented. The ensuing discussions proved to be rich and constructive.
Past SRL participants highlight the importance of both being listened to, and being able to speak directly about the SRL experience to future lawyers. Jana Saracevic, who attended the Osgoode event last year said: "The SRL panel discussion at lunchtime created a welcome window of opportunity to have a healthy discourse and dialogue between students, professors, and SRLs. We collaborated in building bridges to help us understand each other's point of view. This process marks the beginning of a new relationship."
This year, with more law schools and eager SRL participants on board, we hope that SRL Awareness Day will continue to advance awareness of SRLs' realities as well as the need for change in both the justice system and the delivery of legal services. If you would like to find out how your law school could participate this year (it's not too late!), please contact Margarita Dvorkina at dvorkin@uwindsor.ca.
Margarita Dvorkina, NSRLP Research Assistant