SRL wins case on judicial bias
NSRLP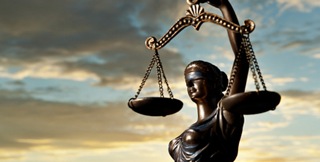 We often hear from self-represented litigants that they are concerned about impartiality and even conflicts of interest in their appearances before a particular judge. Unfortunately, this is symptomatic of a growing crisis of confidence in the justice system among some members of the public. A recent Alberta Court of Appeal decision (Carbone v. McMahon, 2017 ABCA 384) addresses this directly.
SRL Angela Carbone had asked that the managing judge in her Alberta Queen's Bench civil action be replaced, because she was concerned about his earlier solicitor-client relationship with counsel for the defendants. Although her recusal application was initially rejected, the Alberta Court of Appeal agreed with her, and asked Chief Justice Moreau to terminate the appointment of Mr. Justice Nixon and replace him with another judge.
A majority judgment written by Mr. Justice Wakeling stressed the importance of the public's perception of judicial impartiality. The Justice asserted that it is not enough for the judiciary to actually be impartial. Rather, the public must also perceive judges to be impartial. While the public understands that judges have private lives and they may in the past have retained the services of a lawyer, there is an obligation to disclose "… facts which might reasonably give rise to a perception of bias or conflict of interest" (para 90). Moreover, if a judge has any doubts about the relevance of a fact, it should be disclosed.
The public's confidence in the judiciary, as ultimate arbiters of disputes, is largely due to their impartiality. As the majority states it: "Any standard must be evaluated from this perspective – does it promote public confidence in the judiciary as impartial decision makers?" (para 92).
(case summarized by Joanna Pawlowski, RA)