The End of a Love Affair? Why I Despair About Legal Education
NSRLP
(Part 2 of this blog is "Making it Real: A Legal Education in the Public Interest")
When I became a law professor more than thirty years ago, I was convinced that legal education was a powerful tool to shape legal practice in the future by instilling a client-focused philosophy, and the skills and ethics that would foster this. Intoxicated by the possibilities of using education to change the adversarial culture of legal practice, I was a law school junkie – dropping in on the local law school wherever I wound up on vacation, writing my doctoral thesis on legal education, developing new curricula (in England, Hong Kong, and Canada), and daydreaming about "my perfect law school".
On one matter my views have not changed – I remained convinced that the very best thing about legal education is our students, who come to us bright, motivated, challenging, resilient, and determined to do good. But my belief in both the capacity and the willingness of law schools to educate intelligent, humane, client-centred practitioners is tempered by three decades of disappointment and disillusionment.
In those three decades, a great deal has changed in legal practice (I describe many of these changes in my book The New Lawyer, whose second edition comes out this summer) – but little has changed about law school. To describe the pace of change in the underlying orientation and focus of legal education as g-l-a-c-i-a-l would be an understatement.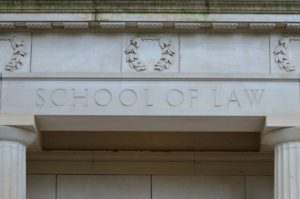 I believe – now as then – that law schools are in the service of our students and the public at large. Not personal fiefdoms of intellectual self-indulgence and elitism. I love research as much as the next law professor – obviously – but I believe that it should relate to real justice, real people, and actual legal practice.
Some of my colleagues in the academy believe that the goal of legal education is to teach "the law" as an intellectual system, and would argue that it is not the place of legal education to engage with or to confront the deficiencies of legal practice and the justice system. I disagree. If this foundation is not interconnected with the social goal of justice and the practicalities of legal practice, then it is intellectually impoverished.
Law school in Canada is publicly funded education. Its primary purpose and mission should be to produce lawyers who will serve the public. But it does not – and given its present structure and biases, it cannot.
Reality disconnect #1
The actual work of lawyers is either not discussed in law school at all, or it is presented as a fiction of constant trials and heroic fights against oppression and wrongdoers. Few, if any, law school classes allude to the realities of well-documented and hardly "new" changes in legal practice including: the "vanishing" trial, clients who no longer want to buy into the paternalism of the I'll-take-care-of-it-for-you model, or the extraordinarily large number of self-represented litigants who cannot afford full representation.
Law schools need to offer an education that looks at the actual, rather than the glamourized, business of legal practice: dealing with clients, resolving matters by negotiation, using written advocacy.
Reconnecting legal education with reality would ensure that no law student graduates without knowing that almost every civil and family case will settle before trial, and that across Canada 50% or more of litigants in family court are now self-representing because they cannot afford counsel. Many of our students graduate from law school without even encountering these central facts of 21st century legal services.  This is unconscionable. We are public institutions and we take large sums of money from our students to prepare them to enter the legal profession. How can we not teach them about the reality of what lawyers really do?
Reality disconnect #2
Clients are effectively invisible in law school. Outside the (admirable but insufficient) limited-enrolment clinical programs that few schools properly resource, clients are reduced to names on the case header. They are not described or understood as real people.
Since we rarely talk about them as real people, it is self-evident that legal education does almost nothing to prepare prospective lawyers to work with and relate to clients. As one client put it bluntly to me: "Let's face it, what in law school teaches a lawyer how to read the needs of the client? Nothing."
Disconnecting legal education from the core function of the profession (the service of clients) has another consequence that I find disturbing. The last 10 years have seen the introduction of important new law school classes on human rights, discrimination, feminist theory, race and indigenous issues, and the subsequent recruitment of young scholars to teach such courses. But as tools for practice, they are often disconnected from the reality of people's lives. However unique and remarkable the new theory development, however welcome the recognition of alternative narratives of justice, that is not enough – it is also important to address how these perspectives can be used pragmatically to make a difference in individual lives. And how can they be deployed to advance individual rights at a time when a majority of Canadians cannot afford to retain a lawyer for anything more than a brief period of full representation (and references to overstretched pro bono services doesn't fill the implementation gap here – in any case, why should the protection of legal rights be relegated to charity?)
For most Canadians who have encountered the legal system, Access to Justice means a fair shot at being part of a legal action. Without expert representation, this is rarely possible. No amount of brilliant new legal arguments about race, gender or justice help the person who cannot afford a lawyer to argue for child support, or a wrongful dismissal, or a sexual harassment claim.
Reality disconnect #3
Law students and faculty members often develop important mentoring relationships – but at the same time students and faculty often co-exist in parallel, but separate, universes.
Despite the fact that the most important topic on the minds of upper-year law students is obtaining a position in a reputable firm, many of their professors inhabit a universe firmly isolated from legal practice. The received wisdom is that faculty teach students to "think like a lawyer" (which seems to principally involve memorizing cases for three hour exams and a lot of mooting). This is conceived as an intellectual pursuit. Equipping students for a future job as a lawyer, on the other hand, is seen as something slightly tawdry that students are sent to career services to discuss. This bifurcation between "thinking" and "doing" assumes that a choice must be made between vocational preparation and intellectual development. The fallacy of such a dichotomy is surely obvious.
Despite the fact that law students consistently request (on those rare occasions when they are asked for their input on the curriculum) more skills-based training that will prepare them for legal practice and working with clients, law schools provide little, if any, classroom teaching directed at accomplishing actual tasks. In my own school, a week-long problem-based learning exercise in which students act as members of "law firms" working on a legal case with faculty coaching is consistently described by students as the most meaningful and useful experience of their first year. Trying to recruit faculty to teach/ facilitate this popular program is a challenge – their priorities are to write research papers that will further their careers as legal scholars. But this research is rarely addressed to the problem of the unaffordability of legal services for the majority of potential personal litigants, nor does it speak to law students facing the imminent challenges of legal practice for communities who cannot afford to hire them.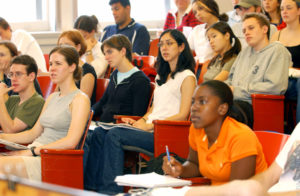 The issue here is not whether legal education has a special place in developing the intellectual capacities of future legal practitioners – the answer to this is obviously YES. At no other point in their careers are lawyers afforded the opportunity to study (for example) feminist legal theory, critical race theory, or legal history, all of which have the potential to significantly deepen and enrich their understanding of the role of law and lawyers.
The real question is the extent to which legal educators understand their intellectual mission encompasses the realities of legal practice, and the centrality of human conflict and dispute resolution to the mission of legal services.
I believe that law school is answerable to both its students – who rack up mountainous debt with an uncertain future – and to the public – who increasingly cannot afford lawyers but contribute to public education in Canada.
This means that at minimum (next week's blog will explore what could be done if law schools embraced a proactive leadership role in bringing about change) legal education should reflect what has already changed in legal practice, including a focus on settlement-oriented advocacy and the increasing remoteness of the trial process and the services of a retained lawyer from the experience of the majority of the public.
Medical schools no longer teach bloodletting using leeches. Law schools should not be focusing on appellate advocacy but rather on delivering legal services to an increasingly disenfranchised public, and a corporate world increasingly skeptical about the value of outside counsel.
The law schools have a vast intellectual capital invested in their expertise in teaching and learning about law. If legal education is to remain relevant to the delivery of legal services in the twenty-first century, the law curriculum needs to be reoriented and refocused on the realities of legal practice.
Read Part Two: Making it Real – A Legal Education in the Public Interest