Posted by:

NSRLP
Comments:

10
Post Date:

September 15, 2016
---
NSRLP
I've blogged before about the sorry state of the Licensing Appeal Tribunal process meant to resolve disputes between homeowners and builders under Ontario's new homes warranty program, Tarion.
What is Tarion?

Tarion is a corporation that regulates and licenses the building industry in Ontario
Tarion is responsible for administering the government's home warranty program under the Ontario New Home Warranties Plan Act.
Tarion's Board of Directors and corporate leadership is dominated by industry representatives and lacks consumer representation (written about by national columnists and legal commentators for years – for example by Alan Shanoff).
Tarion determines which applications under the warranty program will be allowed, and which will be refused.
Wait – what? Need to read those four sentences again?
An interim report issued last week by former Ontario Associate Chief Justice Douglas Cunningham goes directly to the structural problem with Tarion – that there is a "perceived" (in Justice Cunningham's words) or "great big whopping" (my words) conflict of interest between Tarion's role as both adjudicator and warranty provider under the present government scheme.
Uneven contests

If homeowners hang on long enough to bring a dispute over warranty protection to the appropriate tribunal – the Licensing Appeals Tribunal or LAT – this conflict of interest and representational imbalance becomes graphically manifest in the uneven contest fought between builders (represented by Tarion's expert counsel) and unrepresented homeowners.
NSRLP has for some time expressed grave concern about this imbalance that is typical of almost all hearings before the LAT (see here).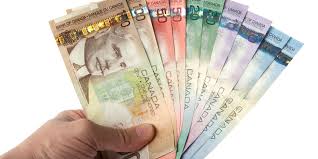 Tarion argues that only a small number of disputes reach the LAT, and that the remainder are settled. However the very same uneven contest exists in the process of settlement – Tarion is represented by counsel, homeowners usually are not. We have heard from many homeowners who do not feel the settlement process is fair either.
NSRLP has made efforts over the past several years to persuade the LAT to engage directly with the – increasingly vocal and well-organized – consumer lobby that sees the Tribunal's pace towards "user-friendly" changes for its self-represented homeowners as glacial. We have conducted training with adjudicators and proposed some of the obvious solutions to enhancing the experience for SRLs – for example, by identifying a person in the Tribunal who could answer their questions and offer legal information, allowing individuals to bring a friend or a support person into the hearing room, or providing case summaries and other information on-line to assist them in preparing for a hearing, or even providing a duty counsel. These ideas are often responded to positively – but then nothing happens.
This imbalance of represented versus unrepresented parties – in addition to other problems with process and consumer education pointed out by Justice Cunningham and before him, Genevieve Chornenki in her 2015 review – is undermining the integrity and credibility of Tarion's dispute resolution process.
The Thomson-Cohl Report
Perhaps the best illustration of how fundamentally flawed the Tarion concept and processes are comes in another recent report, this one by former Justice George Thomson and Karen Cohl of Crystal Resolution Inc.
Retained to investigate a specific complaint brought by an unrepresented couple (Ferenc and Ferland) about the way the Tribunal handled them, their evidence, and the proceedings, Thomson and Cohl write that the representational imbalance at the LAT
"… creates a power imbalance that affects self-represented parties' perception of the fairness of the proceeding. It can also cause frustration for lawyers and adjudicators when a self-represented party does not easily adapt to the protocols expected of parties in a formal, legalistic proceeding."
I agree that this is also difficult for the lawyers and adjudicators, but would make the obvious point that they have nothing material at stake, and thus a very different type of frustration than the self-represented homeowners. In the words of the report:
"Many people we interviewed spoke about the highly emotional context for Tarion appeals. In particular, such cases take a personal toll on appellants who are dissatisfied with work that relates to their home, which is often the largest and most personal expenditure they will ever make."
Thompson ends with a series of recommendations for enhancing the LAT's support for SRLs – support presently non-existent – that reflect many of the NSRLP suggestions already made to them. He also recommends in strong language that LAT adjudicators need to be trained to work effectively with SRLs. This takes more than a one-hour presentation at their annual conference by NSRLP – it requires a training program that is concrete, informed by research facts, and practical, and addresses both skills and attitudes.
All these components of an educational program are available now – from NSRLP or the National Judicial Institute, among others. But there is no sign of the LAT asking for this assistance.
The fundamental problem – and what we should know by now about addressing it
The Thomson-Cohl report exposes the inherent unsuitability of an adversarial process to resolve disputes where one side has been educated in the arcane procedures that are used and another is learning as they go along – and regarded as a nuisance, an irritation, and chastised when they push back, raise objections or complain.
We have surely learned this much about the self-represented litigant phenomenon by now – telling disgruntled SRLs that they should sit down and shut up is not an effective strategy for dealing with either a systemic inequity, or distressed individuals who are losing their shirts to legal fees – or the warranty protection on their new home.