Without a Litigation Representative, Brain-Damaged Plaintiff Forced to Represent Herself by Court that Alters Her Competency Designation
NSRLP
One of the stories that haunted me from the 2013 National Study was told me by a woman ("Fiona") who, following a traumatic brain injury sustained in a motor vehicle accident that ended her career, was trying to recover spousal support arrears. She had had a lawyer, but like many of the SRLs in the study, had run out of funds to continue. Fiona explained to the settlement conference judge that as a person with a brain injury, she needed to take notes for her future recall, but the judge would not let her and told her, "You must respect the court and you should not take notes when I am talking. Put your pen down." Fiona then asked if someone else might sit with her and take notes on her behalf, but the judge refused this request as well. Fiona tried one more time to explain that she had a brain injury. "You look pretty good to me" said the judge. "Sit down." (at pp102-103)
You may have read in this week's news about Judy Gayton. She is the plaintiff in a medical malpractice case in Provincial Court in Alberta who was forced to represent herself despite the fact that she has a severe brain injury ("Brain-damaged woman denied legal aid calls her case 'frighteningly unfair'").
The NSRLP first heard from Judy on October 1 this year. She asked whether we could help her find a legal representative who could take on her case. So began our efforts to find support for this remarkable woman, and a story of so many shocking aspects that the (very welcome) CBC attention this week can only scratch the surface. This week's blog will share, with Judy's permission, more details, and consider what her case means for Access to Justice for PWDs (people with disabilities) in Canada.
Because it was clear to me from that first message in October that what was happening to Judy was probably happening to PWDs trying to bring, or defend, claims in courts all over Canada.
Who is Judy Gayton?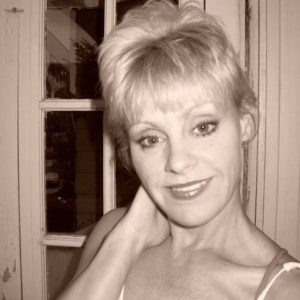 Judy is a young woman residing in Medicine Hat, Alberta, who suffered a traumatic brain injury in a car accident in 2005 and further injuries in 2007. She receives AISH (Assured Income for the Severely Handicapped). She is the plaintiff in two civil cases, one arising from the original accident and a second against the Canadian Medical Protective Association for medical malpractice. Our involvement with Judy has been limited to the medical malpractice case.
For the record, NSRLP has no view on the merit of these actions. Our interest is in ensuring that as a participant in our justice system she is treated fairly. However, it is worth noting that there has been no effort to dismiss her actions under summary judgment procedures (increasingly common with SRL actions). Moreover, Legal Aid Alberta provided representation for 4.5 years in the medical malpractice case and is still supporting the personal injury action.
Judy is well-aware of the limitations of her cognitive ability, and her inability to moderate her emotions. In a September 2016 letter to the case management judge and to the defence, where she asked for a one-week extension to a filing deadline (a request which like every other was refused), Judy described herself thus:
"The disabilities I struggle with render things such as unraveling complex details like the Appeal Court rules for the Appeal Court Record extremely difficult for me. It takes me considerably longer to grasp new information, I misunderstand things, I struggle to focus, remember things etc. I am a person with disabilities. I am struggling to comply with the Courts demands of me. I am in a crisis. …(E)veryone knows that I comply to my best of my ability and have always attempted to put my best foot forward for the Courts consideration. So when and if I do not, it is because I am genuinely outside the scope of my abilities as a PWD."
How did she get here?
Judy became a SRL when Legal Aid Alberta ended its support in late 2013 (a subsequent Rowbotham application for state-funded counsel failed in July 2016).
In 2014, Judy was designated as a person without capacity or competency to bring her own case under the Alberta Rules of Procedure s2.11(c). The definition of incapacity is drawn from the Adult Guardianship Act. This meant that Judy must have a "litigation representative" to act on her behalf (including filing documents and speaking in court).
Makes sense. Judy certainly agreed. Her medical experts supported the fact that she could not handle the case – whether as a negotiation or an adjudication – without a legal representative. Judy was adamant that she could not represent herself.
The problem, however, was finding a (competent, affordable, available) litigation representative. Judy had short-term help from two counsel, but quickly ran out of funds and found herself on her own again. This is where we came in.
Step 1: A Student "Coach"
Our first approach to assisting Judy was to match her with a law student "coach." We have used student coaches to provide legal information and emotional support for SRLs for four years now, for the most part to family litigants (an ongoing joint initiative between Pro Bono Students Canada and the NSRLP). Mattie Marie Eansor, a 3L joint Law/Social Work student with a special interest in law and disability issues, volunteered to try to help Judy work out her next steps and respond to court documents. Over the coming weeks, Mattie Marie would spend many hours trawling through Judy's documents, keeping in touch through emails, always trying to keep Judy calm and focused on her next steps. She did an amazing job. Judy described her to me as a "God-send."
The case moved inexorably towards trial. A date of December 6th 2016 was set. In a panic, Judy tried to file for an adjournment to give her more time to find a pro bono lawyer, or at worst to prepare for trial. The court refused to accept her documents since as a person without competency she could only file via a litigation representative.
Stuck in a Catch-22
Judy was now in the ultimate Catch-22 – she was looking at an approaching trial with no legal representation and she was not allowed to file for a reasonable adjournment in order to prepare – or far better – secure counsel.
Thinking that this could not possibly be logical or just, I decided to informally contact a senior Alberta judge to make him aware of the situation. He kindly agreed to talk to the law student coach, and then to the local justices. However, his conclusion was that nothing could be done. "Some problems do not have solutions" he wrote to me.
Competency? "Turn your mind to trial"
Desirous of getting the case to trial, the defence now asked the case management judge to vary the competency order to remove the requirement for the litigation representative. The case management judge agreed. Instead of a litigation representative, he suggested, Judy could have a McKenzie Friend –a courtroom companion to take notes and sit silently beside her. Helpful for some SRLs but completely inadequate for someone in Judy's position.
Judy asked if she could appeal this. The judge told her, "turn your mind to trial."
At a subsequent hearing – for which NSRLP submitted an expert affidavit, worked on by me and my colleague Dr. Laverne Jacobs – no change was made to the order. The judge said that our affidavit was "interesting" but that it did not "apply" to Judy because she had been "disrespectful." (Judy has certainly had a few meltdowns in court over the years; part of her condition is that she is unable to regulate her emotions when under high stress.)
Last-ditch efforts – and the inevitable result
In the final week before the trial date Judy tried – now with capacity – to file for an adjournment, but was turned away from the court office and told to "bring it up with the judge" on the day of trial.
We scoured Alberta's pro bono organizations for someone to represent her.  Judy had tried these sources in the past, but we gave it one more go. Despite the best intentions of these good people, they are simply overwhelmed. One told me, "what bothers us the most are the clients we have to turn away." And no one – let's face it – wants to take on a trial for a brain-damaged client which begins next week…
Judy went to court completely alone on December 5th. She asked for an adjournment. The judge said no, come back tomorrow for trial. The next day,  Tuesday December 6th,, he dismissed her case.
A2J for PWDs in Canada
Before Judy, we had already been noticing a sharp uptick in the number of enquiries NSRLP was receiving from PWDs. We were hearing from individuals with all types of disabilities – physical, mental, emotional – who described the impossibility of representing themselves in an intimidating and often hostile justice system where they could not get the accommodations (audio, linguistic, signage, alternative devices, or other supports) that they needed. Worse, some described an institutional failure to understand their needs and being treated as a "complainer."
Most PWD have marginal incomes. But given the limits on legal aid, PWDs were also being denied legal aid in a system that differentiated their unique needs from those of able-bodied people. In August, we received the welcome news that Elizabeth Portman, a PWD in the NorthWest Territories whom NSRLP had been supporting via email for several years, had succeeded in her case at the NWT Human Rights Commission (where she was assisted by my colleague Dr. Laverne Jacobs and also by the redoubtable Melina Buckley). The Commission accepted Elizabeth's argument that her legal aid denial five years earlier was discriminatory, because it did not consider the impact of her disability on her ability to represent herself.
Creating a Kinder and More Just Legal System
We hope that Judy's case will open the eyes of the public to the current failure to provide Access to Justice to Canadian PWDs. There are no easy solutions, but there must be solutions. Judy Gayton has now filed a human rights complaint in Alberta, using Elizabeth Portman's decision (which is currently being appealed by the NWT government).
Judy wrote to myself, Mattie Marie and my colleague Dr. Jacobs just before the trial. I publish her words here because I believe that they remind us of the crucial importance of humanity, kindness and fairness in our justice system.
"There are no words for the gratitude I feel for how much you have all gone out of your way to help me."
Sorry to state the obvious, but we have a lot of work to do here.