2017 Could be the Year of the Paralegal – Or, Will #AltFacts Prevail?
NSRLP
I once memorably shared a stage at a public meeting organized by the Ottawa Writer's Festival on the Access to Justice crisis with the (then) Treasurer of the Law Society of Upper Canada. It was a Saturday afternoon, and the hall was packed.
After his presentation – in which he sought to play down the A2J crisis ("it's not really a crisis"), the Treasurer was asked by an audience member why the Society did not permit paralegals (whom the Society regulates) to offer family legal services to the large and growing number of family litigants who could not afford legal representation.
His answer: "Trust me, they are not ready".
He was pressed on this. What did that mean? Who was judging this "readiness"? Why could paralegals not be trained in family law and supervised by lawyers? The Treasurer repeated the answer. The crowd grew restive. The moderator changed the subject.
To be fair to the then-Treasurer, his response falls into a long tradition of the legal profession telling the public not to worry, we have it covered, trust us. The problem is, this response is increasingly out of step with what the public needs, wants and expects from the legal profession.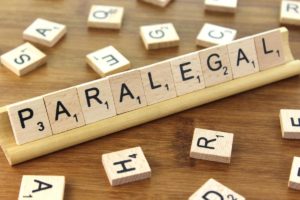 Ontario and paralegals
Any day now, here in Ontario, we await the report of Bonkalo Review on Family Legal Services, charged with considering (among other questions) whether to expand the regulated practice of Ontario paralegals to family matters.
An assumption behind the Bonkalo Review – a welcome sign of the progress that has been made in the last few years in accepting that the reality of the A2J crisis – is that Canadians suffer most from the lack of affordable services in family law.
Ontario paralegals are presently prohibited from providing any assistance in this area. The licensing scheme run by the Law Society of Upper Canada (LSUC) specifies the areas of law in which paralegals can offer assistance – and these do not include family law.
I fervently hope that the report of the Bonkalo Review will recommend access by family litigants to trained and regulated paralegals who could "…conduct an intake interview with a family client, noting where a (specified) complex issue may need to be referred to a family lawyer… (and) could complete the application for divorce, the response to an application, and prepare and finalize an affidavit." (from the NSRLP submission to Bonkalo).
The case for a credible and appropriate system of paralegal training – including training for working on family cases, appropriate supervision and the ongoing monitoring of such services – has been made over and over again.  I need not make it again here.
The real reason – we all know – that paralegals in Ontario are prohibited from offering services to otherwise unrepresented family litigants is sustained and vocal resistance from the legal profession; their feeling that they are "not ready". More on this below.
Paralegals in British Columbia
In British Columbia, paralegals are not regulated by the Law Society (although this has been recommended) but there is an active profession working under the supervision of lawyers. Paralegals also participate in pro bono work. Unlike Ontario, there are no "subject-area" restrictions on paralegal work; the supervising lawyer is responsible for determining their paralegal's competency to work in any area of law, subject to some task restrictions like giving legal advice and appearing in court (set out in the BC Code of Conduct Chapter 6 and at Appendix E).
The proposition that the BC Law Society should formally licence and regulate paralegals – widely seen as crucial to advancing both paralegal legitimacy and protecting the public – is being road-tested in a "designated paralegal" (DP) scheme introduced by the Society in 2013. The scheme expands the scope of DP family law work to include giving legal advice, giving and receiving certain undertakings, and appearing before a court or tribunal – subject to the discretion of their supervising lawyer.
Pilot Court Projects in the Supreme Court (until December 2014) and in the Provincial Court (which ended October 2015) allowed DPs to appear on behalf of family clients. A few weeks ago, the BC Law Society announced that Court Pilots would not be renewed, promoting some understandable outrage from A2J advocates. Others A2J advocates point out that the most important work of DPs may be the other aspects of the scheme (for example giving legal advice, appearing before tribunals), which continue.
But it is instructive to note how the decision to nix the court representation scheme came about, because it highlights yet again the tension among the self-interest of the profession, their gatekeeping power (it is lawyers who decide what DPs do), and the public interest.
The BC Law Society surveyed the 481 lawyers who participated in the DP program. Only 54 responded. Respondents were asked if they had ever sent a DP to court. 100% said no (interestingly, when asked "could DPs play a valuable role in court?" 70% replied yes).
If the supervising lawyers did not send their DPs to court, the Court Pilots were not going to herald change. Sadly, they have produced virtually no data on whether DPs can make effective appearances on behalf of family clients.
Basing Legal Services Reform on Facts, not Feelings
Given the potential for qualified paralegals to enhance A2J for Canadians, it seems important to establish the basis for future policy decisions on the regulation of paralegal work, no matter the province.
Some lawyers are highly supportive of paralegals and the expansion of their role. It is also reasonable and logical for lawyers with greater experience and more years of training to guide and mentor paralegals (although more experienced paralegals may also be appropriate supervisors). But it is important to call out the obvious tension here between the gatekeeping role of the profession, and their vested interest in maintaining their monopoly.
And there is a third problem – the result, perhaps, of the privilege and entitlement some (by no means all or even most) lawyers feel about their legal services monopoly.
This is the historical tendency for policy decisions on legal services regulation to be based on feelings (strange, I have always thought, given the centrality of reason to the lawyer's training and role).
Some of these feelings are understandable – a feeling that lawyers are "always better" – a feeling that paralegals "aren't sufficiently educated or experienced" (as the Treasurer said). I understand these feelings, but feel bound to point out that neither empirical evidence nor research support such statements – and neither answers the pressing question of access to affordable legal services. Moreover, there are good arguments that paralegals may be more experienced and better equipped than lawyers for some legal tasks.
But even more worrying are declarations that flatly ignore empirical evidence to the contrary, often alluding to anecdotal "evidence" – along the lines of "someone once told me…", "I heard that…" – without hesitation or embarrassment.
Here are a few examples of assertions used to oppose the expansion of paralegal services that I still hear and read frequently:
"There is no 'crisis' of A2J: rates of self-representation haven't changed for 15 years." (completely untrue; for just a few of myriad examples see the figures provided by the Ontario Ministry of the Attorney-General, the Court of Queen's Bench Alberta, and the British Columbia Court of Appeal)
"In my experience the growth of self-represented litigants in the court system is not the result of high legal costs associated with high lawyer fees." (despite studies showing this to be the primary factor in self-representation in Canada, the US, England and Wales and Australia)
Some of those making these assertions claim that they have conducted research (for example, "our research that has scanned across North America we can find no empirical evidence…". Mmmmm. Maybe they should have had their paralegals do the research…)
"There is no evidence that paralegals are less expensive than lawyers". No empirical studies yet, but try persuading a member of the public that someone who charges $75 an hour is likely to end up costing them as much as someone who charges $350 an hour. My colleague Noel Semple points out that increasing market supply generally drives down prices (moreover paralegals are likely to enter the family legal services market carrying less student debt than junior lawyers, who gravitate to more lucrative work to pay down their debt load).
#AltFacts or Reality?
In a post-Trump world, the assertion of "alternative facts", and feelings trumping facts, is endemic. But surely we are much too sensible to fall for this in Canada?
Let's make 2017 the year of sensible, thoughtful, well-monitored paralegal expansion – and call out arguments that are self-serving, ignorant of the facts, or both.