Posted by:

NSRLP
Comments:

13
Post Date:

July 17, 2018
---
NSRLP
A guest blog by Tania Perlin, a lawyer working with SRLs and a member of the Self-Rep Navigators
I have realized over the years that being a lawyer has its perks.
As soon as I mention that I am a lawyer, certain disputes get resolved very quickly, such as being upgraded to a better hotel room when the hotel has made a mistake. Or getting a prompt response from a nursing home supervisor after I saw an attendant was speaking and behaving rudely toward my grandmother. Or negotiating a rapid follow-up by a medical specialist for my father when he was in the hospital.
I've often asked myself, what do people who do not have the social power that lawyers have do in these situations? Do they put up with attendants who may be rude and borderline abusive? Do they have to beg to see a specialist, as the time lag may be detrimental to their relative's health? Do they not get upgraded when a mistake has been made?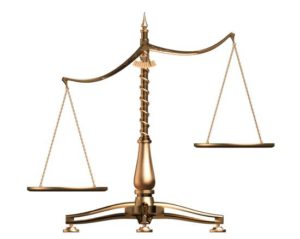 If this is the case, then our society is more harsh than I like to think. And these scenarios may inflate lawyers' egos, since they achieve results as a consequence of being a member of the legal profession, rather than from any special knowledge or skills.
This leads me to the next point. We have all seen that there are lawyers who behave in a manner that is not courteous, and is definitely not condoned by the rules of professional conduct. There have been many papers written about  courtroom civility – one case in particular, involving Toronto lawyer Joe Groia, has recently attracted a lot of attention. However, from my experience, these rules are rarely enforced, and judges do not punish rude or discourteous behavior (And, perhaps tellingly, the Groia case is about lawyer incivility toward other lawyers).
In my view, arrogant lawyer behavior is the consequence of a society that has developed a fear (and sometimes hatred) of lawyers. A once-noble profession has become feared rather than revered by society.
A perfect example comes to mind: I was sitting at a park one day, trying to take some time to relax. An elderly couple sat beside me, and in the course of conversation asked me what I do. When I said that I was a lawyer, the lady's face changed and she said "I hate you." Even though I knew that she said it in a joking manner, I felt upset that such a response would be elicited even as a joke. We all know that in every joke there is a bit of truth. I then felt I had to explain that I do a lot of charity work and that I am "one of the good ones."  On further reflection, I found it very sad that I had to put myself into a certain category within my own profession. I don't think there are any other professionals who feel as much of a need to explain to the public that they are "one of the good ones."
The more I thought about that day, the more I realized that in my own professional experiences – whether in a law office or in a courtroom – I have met many lawyers who felt that if they shouted loudly enough, refused to listen to reason, hung up the phone, bullied the other side, and acted in a manner unbecoming a lawyer, it would increase the chances that the other side would get spooked and give up.
These lawyers do not win because they have researched the law and have the strongest case. They succeed solely through bullying, hoping that the other side will run out of funds or by scaring them into a settlement.
I also know that there are many wonderful lawyers, who truly do amazing work for their clients. However, the lawyers we hear the most about win in ways contrary to the long-established rules of civility, integrity, and wisdom upon which the legal profession was once based. As a result, many people have come to fear lawyers, rather than seeing them as advocates who can support them in solving their legal problems.
I come from a long line of lawyers. My great grandfather and his brothers were lawyers in Eastern Europe, when being a lawyer meant behaving with wisdom and integrity, and earning immense trust from their clients. They were not concerned about winning at all costs, or getting paid large sums of money. At times, they were not paid at all, as their clients were very poor. However, they loved their jobs, and they knew the law so well that winning was not a game of who was a bigger bully, but who had the skills and knowledge to succeed.
I once read that arrogance is thinking that you know everything, while humility is knowing too much and still feeling like you don't know anything.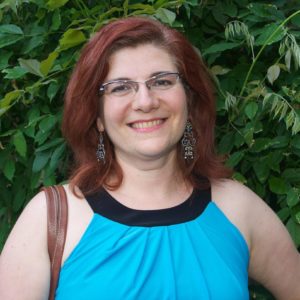 It is my hope that as lawyers and judges we are always ready to learn and to acquire as much knowledge as we possibly can, while acknowledging that we still don't know enough. By being humble, and always wanting to learn more, we will be the best at what we do, and help create the equitable legal system that we so fervently believe in.
Humble lawyers have a chance of once more being defined by integrity, wisdom and knowledge – and winning back the trust of both their clients and society at large.