Getting A2J onto the Political Agenda in the Federal Election
NSRLP
On October 19, Canadians will go to the polls to vote for federal representatives. There will be struggles over critical issues including the funding of public services, tax reform, immigration and social integration, and of course, leadership values and qualities. Will we hear anything about Access to Justice?
So far, the answer looks like no. Access to Justice – affordable resolution processes, defence of core rights, legal protection of the vulnerable, and access to effective representation – is nowhere to be seen on the agendas of the major political parties.
Criminal justice issues – mandatory minimum sentencing regimes, law and order crackdowns, or "alternatives" to the costs of incarcerating so many Canadians – sometimes make it onto the political agenda, but family law? Civil law? Not a whisper.
Is Access to Justice is important enough to ordinary Canadians to be a vote-getter? Something that candidates feel they need a position on? We believe that it is.
Getting A2J the attention it deserves from federal candidates
Questions about A2J – the crisis in access in affordable legal services that brings more than half the litigants into family court unaided by legal counsel – and a commitment to finding solutions, should be part of candidate presentations, doorstep conversations, and national leaders debates.
It takes time for a new issue – and the A2J crisis in family court has dramatically intensified in the last 5 years – to make it onto a party political agenda. This is especially difficult when those most negatively affected by the issue are relatively powerless – and when those who prefer the status quo are powerful, well-organized and constitute many of the aforesaid politicians (and may have successfully convinced their fellow "non-lawyer" politicians that they "know best" on legal matters). In fact, every federal politician should be informed about and have a position on Access to Justice issues in 2015, not least because so many of their constituents are and will be affected.
Many of the A2J issues that NSRLP works on are the primary responsibility of the provinces – for example public legal assistance is delivered by provincial legal aid boards – and the provincial bar associations. But the federal government has a critically important role in setting policy and priorities for A2J. For example:
The federal government works with the provinces to set public legal assistance priorities and new programming.
The federal government also appoints most of the judges in Canada (with the exception of provincial court judges).
The federal government can reopen the "bargain" of self-regulation between the legal profession and government. This "deal" – the legal profession will govern itself and government will not interfere with its markets – is based on a commitment that the profession must serve the public interest. If it is not doing so, it is not keeping up its end of the bargain.
Three questions for you to ask candidates in your riding
So here are three suggested questions for candidates in your ridings. We shall suggest more in the coming weeks, and we encourage you to propose other questions to us for inclusion in the list.
Please consider asking these questions if you meet candidates out campaigning, raising them at public meetings, and sending them in writing – feel free to simply cut and paste! – to those who would represent you.
Today more than half the people who go family court now in Canada are there without a lawyer, because they cannot afford to pay for one and don't qualify for Legal Aid. Many people who are forced to "represent themselves" in court feel that they do not get a fair hearing and are at a big disadvantage, especially when they are up against a lawyer on the other side (and research shows they do not do as well in court as those who can afford lawyers to make their case for them).
What is your position on ensuring that Canadians can have access to affordable legal services?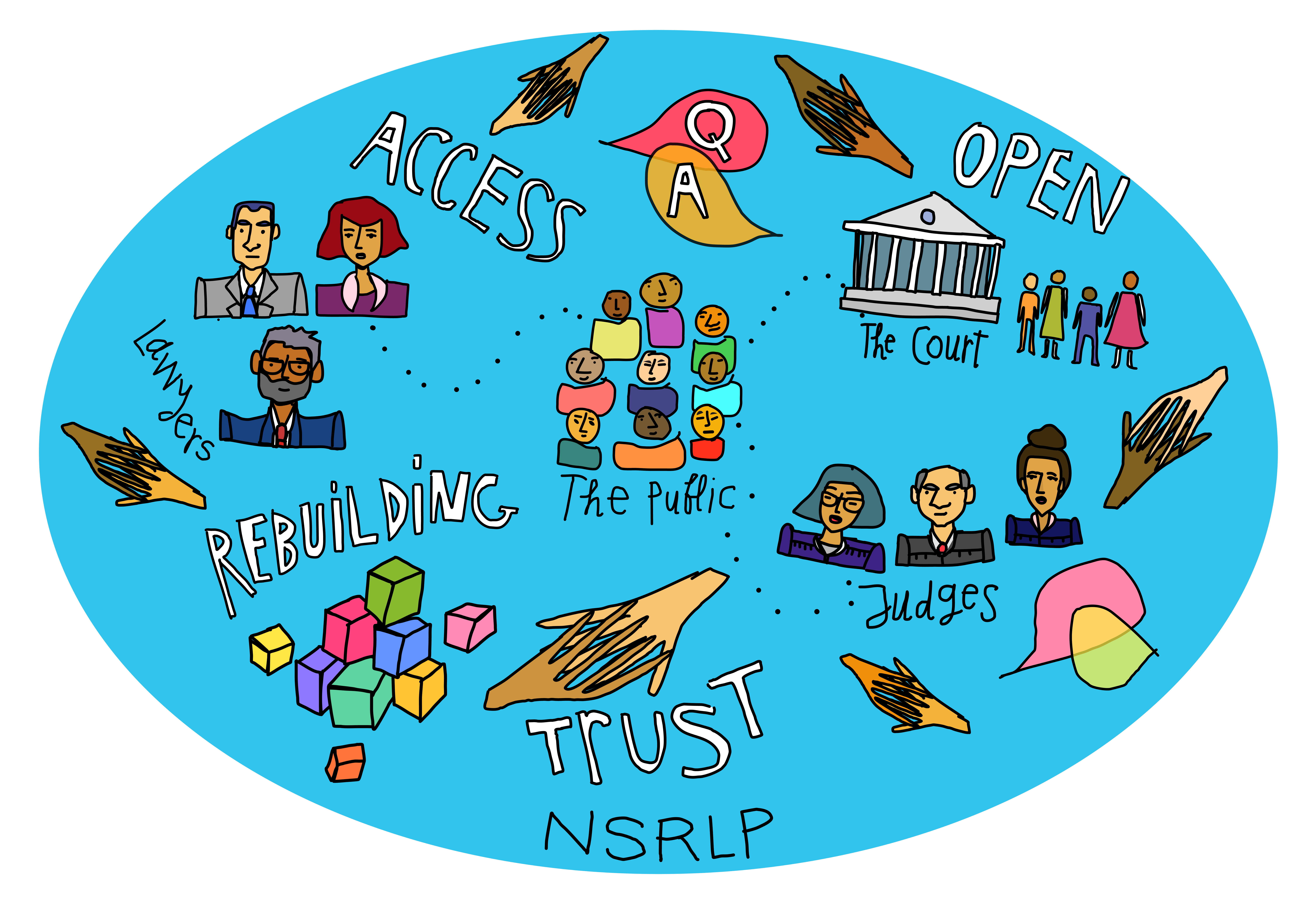 A2J Question Two
Legal Aid Boards have to work with the federal government on new programming and services. Every Legal Aid Board is facing growing numbers of people who do not qualify for their services – which are only available to those on extremely low incomes – yet cannot possibly afford lawyers.
Do you have ideas about how to address this huge gap in services for Canadians?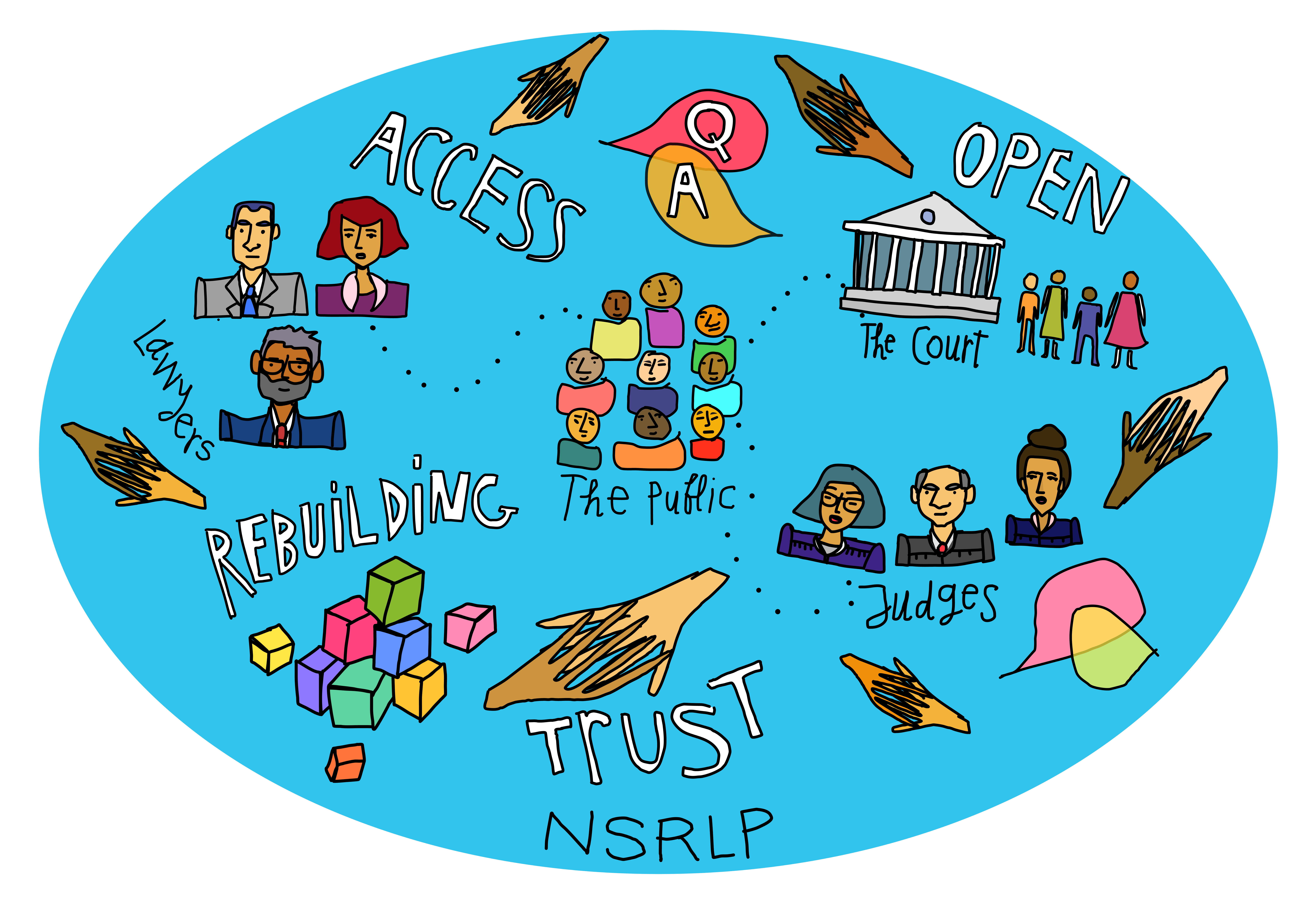 A2J Question Three
There have been a number of new judges appointed by the federal government in the last few months, and some of these new appointments have been quite controversial, raising questions about political patronage. These are important and powerful positions – and today more and more judges have to work directly with members of the public who are coming to court without lawyers.
What types of judges with what types of skills do we need for this job? Should the federal cabinet be making this decision, or do you think that the public should have a voice in judicial appointments?
If you ask these questions – or others – about A2J to candidates in your riding and get some answers, we would love to hear them.