Moving the A2J Conversation to a New Level
NSRLP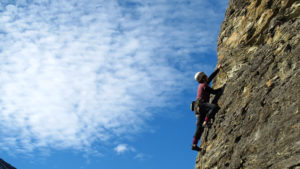 I am writing my first blog of 2018 from Sydney, Australia. I love Sydney, and I definitely prefer the weather here in February to the weather in Ontario (sorry guys).
This morning, after some first-thing Skype calls with my wonderful NSRLP team back in Windsor, I dressed in shorts and a T-shirt and picked up some produce at the outdoor farmer's market, and then went down to the beach for a swim.
OK, so I'm bragging a bit.
Aside from better weather, another intriguing part of being in a different country is that it offers an opportunity for a fresh perspective on things both large and small. Just going to the grocery store is fun in another country ("look what they have here!") and crossing the road is a whole new challenge ("what direction are the cars coming from?").
One of my fresh perspectives is what it will take to remedy the sorry state of Access to Justice – in Australia, Canada, the US, the UK, and elsewhere, and in particular, how to move our analysis of the problem to a deeper level.
In order to do this, we have to talk about some issues that make lawyers very nervous. To all my friends in the profession: this is not about "lawyer bashing". I hope that the record of my work over 30 years is clear – I believe that lawyers make an essential contribution to promoting and protecting justice for many people. Instead, this is about looking frankly at the problems we face, and I think that it's well past time to do this. As I have often said, the A2J crisis is a systemic problem, and this monster has many heads.
But without changing how we think about expert legal assistance, we are simply not going to be able to come up with long-term solutions.
Looking Beyond Partial Solutions
NSRLP is proud to promote unbundled legal services, legal coaching, and other alternate service delivery models that can make legal help more affordable (the first episode of the new season of our podcast, Jumping Off the Ivory Tower, is my conversation with Forrest Mosten, the venerable "grandfather" of unbundling).
And while these delivery models are big improvements over take-it-or-leave-it full representation with a retainer, they come nowhere close to a complete fix. Nor would more legal aid or pro bono legal services.
The core problem is beautifully expressed by Professor Gillian Hadfield, who pulls no punches in what is, so far, my favourite tweet of 2018.
Hadfield says:
"It's really time to admit that we have allowed tremendously complex legal processes to develop that exploit the fact that the vast majority of people cannot manage tremendously complex legal processes."
Does the Legal Profession Exploit the Public?
The key word in Hadfield's tweet is "exploit". If legal processes are so complex that people cannot navigate them successfully without lawyers (which for the most part is true), then the public is effectively at the mercy of the legal profession.
The legal profession's grip is in turn protected by regulatory systems, assiduously defended, that prohibit anyone other than a lawyer from carrying out most legal tasks. The result is a professional monopoly over access to an essential service. And as is the case with so many monopolies, the result has been the protection of self-interest by offering less responsive, and more expensive, services.
Which leaves the matter of cost.
$500 an hour is more than people pay for most other essential services, including most professional services (compare the hourly consulting rates of psychologists, architects, software engineers and most accountants).
What we hear from the public comments to NSRLP over and over again is that $500 an hour is an unreasonable amount to pay for any kind of professional service.
We have to take a hard look at why such a staggering hourly rate – sometimes a lot higher than $500 – is accepted and normalized among members of the profession. Why, in fact, is it a mark of prestige rather than a source of embarrassment? There are some obvious reasons, but the I think that the real source of the problem is deeply entrenched in the structure and culture of the legal profession. Contributing factors include: the high cost of legal education; fetishistic "due diligence" requirements by regulators that cost clients dearly; the billable hour system, which is essential to the business model of law firms (fractionating every task into 6 minute slivers and billing out juniors more than they are paid, enabling partners to make very large salaries); and the overhead regarded as essential to the trappings of law offices (downtown office locations, secretaries, artwork & plush carpets, etc.).
All these factors drive up the end-user costs of legal services, but they also reflect something  deeper: a disconnect between a commitment to providing access to justice in the public interest, and entrenched assumptions about what constitutes professional success.
But Don't Other Professions Do the Same?
Law is not the only system that has, over time, cultivated a dependence on privileged experts to enable successful access. Other examples include financial systems, the tax code, the real estate industry, and of course, the medical profession. And don't most major religions require the intercession of a cleric to communicate with God?
Yes but… today there is a flourishing online investment system, while the vendor DIY revolution in real estate began in the 1970s (the precursor of unbundled legal services, as you'll learn when you listen to Mosten's podcast episode). In Canada, universal access to public health services protects us from a have and have-not system (thank goodness) that would exploit  the vulnerable. Heck, even institutionalized religion now finds itself challenged by the growing popularity of personal spirituality which eliminates the need for an intermediary with God.
It is fair to say that most professions are facing the same pressure from the public for more equitable power sharing. Many professions are already a lot further along in this evolution than law. And yet law is at the heart of perhaps the biggest challenge to our democratic values – maintaining access to an equitable system of justice.
Relatively unchanged in its regulatory and delivery models, the potential for public exploitation by those who offer legal services is much higher. Because lawyers and insiders in the justice system have a lot of power.
Recognizing our Power
Look back at Hadfield's statement for a moment.
It's shocking – and it's true. It means that those of us who work "inside" the justice system have tremendous power and privilege. How are we going to use it? To protect and justify the present system? Or to advocate for a new one?
In order to kick this discussion up to the next level, we must start talking seriously – politely, respectfully, but directly – about  regulatory reform and legal costs.
We need to talk about how we stop exploiting the public, for whom solo navigation of our ridiculously complex legal processes is overwhelming, help is usually unaffordable, and genuine access to justice remains elusive and often illusory.