Ontario Court of Appeal applies Pintea v. Johns
NSRLP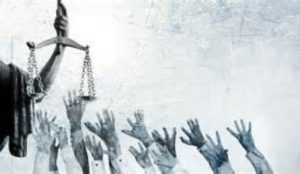 We are delighted to bring to your attention a recent decision of the Ontario Court of Appeal in Moore v.  Apollo Health & Beauty Care (2017 ONCA 383) by Justice Brown of the Ontario Court of Appeal that that applies the landmark decision in Pintea v. Johns (2017 SCC 23). The Supreme Court of Canada's unanimous decision in Pintea endorsed the Canadian Judicial Council's Statement (henceforth "Statement") for dealing with self-represented litigants (SRLs), and implicitly acknowledged the procedural challenges faced by SRLs.
In Apollo, Ms. Moore sued her former employer, representing herself throughout the proceedings and advancing two claims. She claimed that her employer fundamentally changed the terms of her employment and, as a result, constructively dismissed her.  Her second claim was that her former employer failed to pay her wages for several statutory holidays and sick days.
The trial judge, and later the Divisional Court, dismissed both her claims. The second claim for damages for unpaid wages was denied because the appellant was deemed to have abandoned it.
Writing for the Court of Appeal, Justice Brown went through an in-depth analysis of the trial transcript. His central finding was that "(W)here the evidence of a self-represented party raises a question in the trial judge's mind about the specific relief the party is seeking, a trial judge must make the appropriate inquiries of the party to clarify the matter" (para 47). When Ms. Moore was presenting her evidence to the trial judge, she used examples to illustrate instances of unpaid wages, including daily lunch breaks. The transcript shows that the trial judge asked whether she would provide accounting for unpaid lunch breaks and if not, he "hoped" that she wasn't expecting compensation for them. Ms. Moore said no, adding that she did not expect compensation for lunch breaks. The trial judge, and later the Divisional Court, ruled that Ms. Moore had effectively abandoned her claim in relation to the unpaid wages.
Justice Brown concluded that the trial and appellate judges did not assess this one short statement made by the appellant in the overall context of the evidence she was presenting. He concluded that the judge at trial did not make sufficient inquiries, and misapprehended Ms. Moore's statement, when this error could – and should – have been easily avoided by asking an additional question. This duty to ask an extra question or questions in order to understand the claim being made by a SRL is crucial to a judicial response to what Justice Brown calls the "new reality of civil litigation" (para 41).  "Trial fairness requires no less" (para 48), Justice Brown states.
Justice Brown cited Pintea v. Johns and quoted from the CJC Statement at length in his judgment. Referencing the Statement, he described the responsibility of judges to inquire into whether SRLs are aware of their procedural options, and if they are not, to direct them to the available information and to ensure that such assistance is provided prior to making crucial decisions. Justice Brown also talked about the challenges faced by SRLs navigating through "complex, confusing and intimidating" court procedures, as well as the responsibility of judges to "meet the need for simplicity" for SRLs by providing a non-prejudicial and engaged courtroom to ensure that their rights are equally protected to those of represented persons (para 44).
The judgments of both lower courts were set aside and Ms. Moore was awarded damages for unpaid wages. Not only was this a personal victory for Ms. Moore, but this decision represents an important milestone on the road to our judicial system cooperating with, assisting, and protecting the rights of SRLs.
(Written by Margarita Dvorkina, NSRLP Research Assistant)