Posted by:

NSRLP
Comments:

29
Post Date:

January 17, 2017
---
NSRLP
Robin Camp is a federal court judge who, following a series of offensive remarks made in a sexual assault trial, was the subject of a complaint to the Canadian Judicial Council (CJC) and a subsequent inquiry. In November, the CJC recommended his removal from the Bench.
In their lengthy brief submitted on January 6th asking, once again (having been rejected in December) for an opportunity to make further (to the week-long hearing in September) oral submissions, Robin Camp's three lawyers argue that they know what is required to ensure public confidence in the judiciary. Apparently it does not involve removing Camp from the Bench. Specifically, they assert that:
His removal as a judge is not necessary to preserve public confidence because his misconduct was the product of ignorance, not animus (and the "knowledge deficit" now stands corrected).
The informed public's confidence is best preserved through censure, education and rehabilitation, not removal.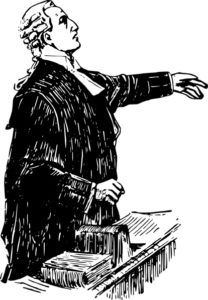 A first glance at the brief's arguments gives the impression that Camp and his lawyers paid a great deal of attention to what the public thinks about the question of judicial integrity both generally, and in relation to Robin Camp's record (the words "public confidence" appear 24 times in the brief, and the word "public" a further 30 times).
Intrigued, I took a more careful look at their arguments.
Argument 1: Camp's removal as a judge is not necessary to maintain public confidence because his misconduct was the product of ignorance, not animus (and he has now corrected his "knowledge deficit").
Camp's argument is that the biases and prejudices he displayed – for example: telling the victim in a sexual assault trial that she should have just kept her knees together; referring to her numerous times at trial and again at the CJC inquiry as "the accused" – were unconscious, not intentional or "willful". His insulting and sexist comments – including remarks about the evolution of sexual assault law in Canada which he dismissed as a product of "contemporary thinking" – were the result of a lack of understanding, and not motivated by a desire to denigrate any group (in this case, women).
In addition, the brief makes the argument over and over that Camp has been a "willing student" in numerous private coaching and rehabilitation sessions with leading members of the legal establishment (and also "remorseful", as one might expect from someone who has so much at stake personally).
I am unaware of any evidence showing that unconscious prejudice and ignorance, vocalized on numerous occasions by a judicial officer, does not damage public confidence simply because it was not intentionally derogatory.
I challenge you to ask your next-door neighbor, carpooling companion or grocery store cashier if they can figure out what (i) this distinction means, and (ii) whether it makes any difference to their confidence (or lack of it) in a judicial officer?
Perhaps all this might feel tangentially relevant if we were talking about a 12-year old boy who made a sexist comment in class? But we are talking about a criminal court judge, appointed by the federal government – at a public salary of $310,000 – whose job description includes determining the outcome of complex criminal cases including sexual assaults and rapes.
Who knows but Camp's psychoanalyst whether his remarks were intentional, or the result of unconscious biases? The impact on the integrity of the criminal justice system is exactly the same either way. Knowledge and understanding of the dynamics of rape and sexual assault is central to a criminal court judge's role.
Argument 2: The informed public's confidence in its judges is best preserved through judicial censure, education and rehabilitation, not removal.
By this point, I was starting to feel a little less convinced after that first argument that this brief was written with a grounded knowledge of public opinion, or public feelings about the judiciary and the justice system – or if, in fact, Camp or any of his advocates have ever bothered to ask any member of the public (aka "the great unwashed") just what they think about this case.
But Camp's team go on to explain that they don't, of course, need to actually talk to any members of the public – instead they can rely on the fictional informed person test!
Under the Judges Act, the appropriateness of removing a judge is to be assessed from the "standpoint of what an informed person, viewing the matter realistically and practically – and having thought the matter through – would conclude." (from the Matlow case).
Just to make it clear: this "informed person" is not a participant in the judicial inquiry; information collected from such "persons" are not presented as part of the inquiry; the perspective of the "informed person" is not based on any empirical data; and, most importantly, this "person" does not exist. A bunch of judges in another case made him or her up.
But this detail doesn't stop Robin Camp's lawyers advancing what this fictional "person" would "think" in the case of Robin Camp. Apparently, the "informed person" favours the progress made by institutional change over the "quick fix" of removal (but wait, doesn't that require accountability?).
Sounds like Robin Camp's lawyers actually met and interviewed the "informed person" him or herself! What a scoop!
They continue: "she is not influenced by poorly-informed or short-term public outrage. She is sensitive to the fact that recommending the removal of a rehabilitated judge sends the wrong message – that rehabilitation and education are unimportant."
But remember, no such person exists. Some judges made her up. Now some lawyers are making up what she thinks (and we accuse SRLs of being prone to delusional fantasies?).
Pivoting towards a warning of pitchforks
If by this point in their brief – slightly over halfway through – Camp is not persuading you that he and his team have their finger on the pulse of public opinion, they make a quick pivot to another tack at page 15.
Deftly relabeling negative public opinion as "public outrage" and then "mob justice", the brief raises the specter of pitchforks. Negative public opinion is reframed as "organized attacks on the judiciary" which have a "chilling effect".
One final argument from the Camp brief
Also worthy of note for its breathtaking audacity is the brief's argument (at page 14) that because other judges also hold sexist views, removing Robin Camp will not be the end of the problem. So, why bother removing him?
Think I'm joking? Here is the quote from the brief:
"…public confidence will not improve with the removal of just 'one bad apple' where there is reason to believe there are others."
Would we be even countenancing this argument if the issue was racist statements by a judge? Or dishonest behaviours? Of course not.
Forgiveness and rehabilitation?
The brief is so ridiculous that it's hard to take it seriously. Instead let me address one further argument that has been making the rounds in legal circles about how to deal with Robin Camp. This reasoning says that we should be forgiving, choose rehabilitation over punishment, and coax dinosaurs like Robin Camp into the 21st century by accepting them when they are willing to learn.
First, I am not sure that "we" (aka the legal establishment) are the appropriate bestowers of forgiveness here – that right is surely reserved for the woman Camp insulted and traumatized in his courtroom (who asked for his removal from the Bench at the inquiry).
There is an obvious double standard here. Many of those working inside the justice system do not give second chances to struggling SRLs who make a mistake. Instead they jump all over them, branding them perfidious destroyers of the legal system when they miss a filing date, or fail to attach the right documents, or name the "wrong" parties. Some of those who are unforgiving towards SRLs are now urging us to be forgiving towards a judicial officer with a long history of inappropriate behavior and clear prejudice – who should surely be held to a higher standard of behavior and integrity than a member of the public trying to navigate the courts for the first time?
A simple moral compass
It is critical to public trust in the legal system that judges are held to a higher standard than their fellow citizens.
The perception of judicial integrity and competence is crucial to public confidence in the judicial system.
And as any member of the public would tell you, this public confidence is a real social phenomenon, not something to be invented via legal argument.