NSRLP Research Fellow Nikki Gershbain to Develop New Legal Coaching Model
NSRLP
The NSRLP is thrilled to announce that we are embarking on a major project in 2017 to develop and promote a "legal coaching model," led by NSRLP Research Fellow, Nikki Gershbain!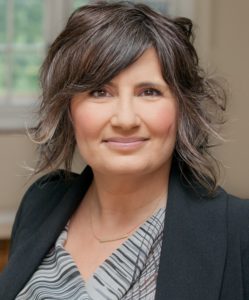 This initiative has been developed in response to the needs of self-represented litigants, who told us as part of our National 2013 study that, in order to make their way through the justice system, what they really needed was someone in their corner who could provide ongoing, compassionate support and assistance at key moments in their case.
Legal coaching is a form of limited scope representation, and a natural step in the evolution of the unbundling model. Like unbundling, legal coaching provides clients with an opportunity to choose from an à la carte menu of legal services. However, coaching offers some very practical advantages that you can learn more about on our website.
Nikki is a former family lawyer and longstanding access to justice advocate. Currently on leave as National Director of Pro Bono Students Canada, Nikki has been developing award-winning Access to Justice programs since 2010. During the coming months, Nikki will conduct stakeholder consultations with both lawyers and SRLs, develop a training program for lawyers, and work to encourage the integration of coaching services into the practice of family law in Ontario.
The NSRLP is grateful to the Law Foundation of Ontario for awarding Nikki a Community Leadership in Justice Fellowship, which makes this project possible.
In our next newsletter, we will share exciting developments regarding the membership of the NSRLP Advisory Board.