We Need to Help Family Litigants – Now
NSRLP
When the Bonkalo Report was released in February, I felt optimistic that its central recommendation – to allow licensed, trained paralegals to work on some types of family files – would be met with perhaps resignation but also broad acceptance by the Family Bar, given the enormous numbers of family litigants who are without any type of legal assistance whatsoever.
No one – not even perennially optimistic me! – imagined that the Family Bar would immediately embrace every detail of the Report. And they did not. Members of the legal profession specialize in coming up with alternatives to every point of view. That's their stock-in-trade.
Still in Denial
But I truly believed that the Family Bar would balance its long-fought opposition to paralegals, along with any number of reservations over the details of a new licensing program, with an acceptance of the need for change. At present:
The majority of the public cannot afford full representation by a lawyer for anything substantial (they share this scenario with the public in the US, the UK, Australia and New Zealand – Canadians are not alone with this problem).
This inability to enter the legal services market has created a revolution of self-representation in our family courts, where in some urban centres those without counsel comprise almost 80%, and average 57% across the province – more than half of the litigants.
Without a dramatic reduction in the cost of legal representation, this trend is irreversible.
As the stresses of self-representation gradually overwhelm them, many people report significant adverse health consequences, both mental and physical. They struggle with social isolation, disruption in their family relationships and parenting responsibilities, and negative employment consequences.
Only lawyers – not paralegals – are presently permitted to offer legal services to family litigants.
I understand that family lawyers – some of whom are not exactly getting rich running a family practice – dislike this turn of events. This was not what they expected legal practice was going to look like when they first went to law school.
Unfortunately, some are blaming the public – arguing, contrary to all the evidence, that "they" (potential clients) do not accept the necessity of their (lawyers') skills in all family matters – and that "they" should somehow "find the money" to pay for or continue to pay for a lawyer's expertise.
Powerful as they are, the Family Bar does not control the spending priorities and evaluations of 21st consumers of justice services. And they have other options…
Denial's Consequences
The implications of this brave new world are revealing themselves.
Unserved by the legal profession, the public looks elsewhere for help. Craigslist and many other places on the Internet are awash with offers to help litigants based on personal experience. Like it or not, there is something pretty appealing about a vendor (and some are offering free help) who understands your pain ("I've been through this myself and learned a few things"). And it's not hard to come up with an hourly rate that's a lot more reasonable than the $350 average for a family lawyer.
Of course some of these offers of assistance are ultimately unhelpful and even misleading – because there is no control over or oversight of the parallel market that is developing to meet the need. The idea that by saying "no" to licensed paralegals the Family Bar will funnel all those self-represented litigants – Ryerson's Innovation Zone estimates that they have between $40 and $200 million to spend – back into the arms of lawyers is completely irrational. The genie is out of the bottle and practices that skirt or cross the line into the "unauthorized practice of law" are proliferating.
A little like drinking bootlegged alcohol in the 1920's, or using a prohibited street drug, using a "non-lawyer" may have bad consequences – but in the absence of affordable alternatives, what would you do?
The Family Bar needs to ride the wave of change, shaping the best possible legal services, whether offered by lawyers or by others – not be washed away under it.
Finger-pointing
The submissions and responses of organizations to Bonkalo – including those of the Ontario Bar Association, the Advocate's Society, the ADR Institute of Ontario, Family Mediation Canada and the Ontario Collaborative Law Federation, as well as those public judicial comments which are permitted – all claim that the Access to Justice crisis is someone else's problem. For example:
"We need more Legal Aid" (agreed – however, funding everyone who cannot afford a lawyer would bankrupt the Ontario government).
"We need more triaging and diversion into mediation and settlement processes" (agreed – but after more than 20 years of promoting such programs there is still insufficient public uptake to make a real dent in the problem).
"We need more information and education programs in the courts" (agreed – but litigants need legal assistance as well).
"We need more judges" (agreed – but those judges are then faced with the dilemma of how "actively" they should assist self-represented litigants in their courtrooms).
"We need more technologies" (agreed – but for many litigants, face-to-face access to an advisor is critical).
"We need systemic change". This is the most frustrating sidestep of all to me. Of course we need systemic change. Many of us have been saying that for 30 years. But we also need to do something right away that responds to the public need.
No one is saying that allowing paralegals to handle some family cases solves the Access to Justice crisis.
But at least it's a start. And the Family Bar saying "no" to paralegals says to the public "we shall make decisions based on our nostalgia for the 'good old days' when everyone had a lawyer, rather than based on what you need and can afford."
The Public's Right to a Practical Response to the A2J crisis
Last week, I called around and messaged a number of leading family lawyers to ask if they would be willing to put their names to a statement that recognized the need for change, and that supports the basic premise of the Bonkalo Report to allow a licensed "non-lawyer" professional to offer some family legal services.
Just one senior family lawyer I approached said "yes". Some seemed concerned about appearing disloyal to the Family Bar if they gave public support to the Bonkalo recommendation. A number told me that they were more concerned about dealing with other issues (see the above list). They were unwilling to focus on a single, immediate, incremental step like expanding legal advice and assistance to otherwise self-represented family litigants.
To be honest, I was crushed. Why don't my valued colleagues see that rejecting Bonkalo is walking the profession towards the loss of any remaining public faith in the legal profession, as once again, lawyers choose to protect their monopoly?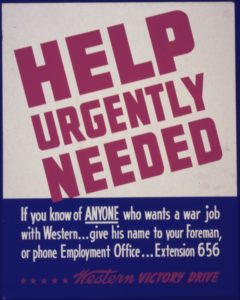 To ensure that the profession is aware of the stakes in this matter, and understand that the public wants to see leadership by the Attorney General and the Law Society as they to work together to advance Access to Justice, the NSRLP today launches the following petition:
We the undersigned call upon the Honorable Yasir Naqvi, Attorney-General of Ontario, and Paul Schabas, Treasurer of the Law Society of Upper Canada, to Help Family Litigants Now.
Change is upon us. Reflected in the huge increase in self-represented litigants in the family courts, the majority of Ontarians (those who do not qualify for Legal Aid) can no longer afford to pay for a lawyer offering "full representation" services for more than a limited and often inadequate period of time. The burden of self-representation is creating a wide range of health, financial, social and other harms for large numbers of Ontarians and their families.
The legal profession needs to commit to change Not change in five years, or three years, or to another committee to examine and propose change. We need the profession to understand that the public needs help now.
The legal profession needs to be part of change. We call on the professional regulator (the Law Society of Upper Canada) to show leadership by accepting and responding to the reality of change. The public is tired of hearing the legal profession say no to every proposal for change, always making it "someone else's problem" (Legal Aid, not enough mediation, not enough judges, etc etc).
The recommendations of the Bonkalo Report – that licensed, trained paralegals work on some types of family files – are one step towards enabling family litigants to get help now. We call upon the Benchers of the Law Society of Upper Canada to vote to implement Justice Bonkalo's recommendations on family paralegals in order to advance the Law Society's mandate to regulate the delivery of legal services in the interests of the public.
Click here to sign this petition and make your voice heard on this critical Access to Justice issue.