Yes, We Can (With Reservations) – But No, They Can't
NSRLP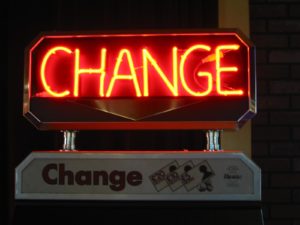 As the clock ticks down on the deadline for comments on the Bonkalo recommendations (May 15), we are getting some clear signals of the legal establishment's response.
Yes, We Can
Justice Bonkalo's endorsement of unbundled legal services and legal coaching has been met with some questions and continued reservations, but a good degree of openness by the Family Bar.
The Family Bar appears to have set aside their entrenched resistance to anything other than full representation. In the weeks since the publication of the Bonkalo recommendations, many Family Bar organizations and individual practitioners have moved towards not exactly embracing, but broadly accepting the need to offer limited scope services. This may not be the Bar's preference – unbundling and coaching raise many new practice conundrums – but it is an important recognition of the the need for the modification and diversification of legal services, when the majority of family litigants across the province cannot afford full representation.
Many members of the Family Bar now accept that there have to be alternatives to "feast" (full representation) or "famine" (coming to family court alone).
In December 2016, the NSRLP launched the National Directory of Professionals Assisting SRLs – essentially this is an online database of lawyers willing to "go public" in offering unbundled services and coaching to SRLs (there is also a smaller paralegals section, and an "other professionals" section). We began with 36 entries in the Directory (and a fab endorsement video featuring Chief Justices Bauman and MacDonald and Associate Chief Justice Marrocco).
Today there are 178 entries, and the Directory (and parallel initiatives in BC and Alberta) grows every week.
All this is great news for the public. It is an extremely important shift in attitudes, and it should be celebrated.
We Can, But We Are Still Anxious
Only a few years ago, whenever I addressed a bar association and even raised the possibility of unbundled legal services when addressing bar associations, I felt I might have to duck behind the podium. The opposition was fierce.
Many of the concerns I heard then are still rumbling around. Most of these –as we saw in our small survey for Bonkalo last summer – centre on liability. Typically,
"They (unbundled clients) will come back and ask for more, and when we say no, they will sue us/ bring a complaint to the regulator."
There is no evidence that unbundling increases risk of liability or being the subject of a complaint. I have written about this many times before in my blogs, and I shall not belabor it here.
There is a risk in any professional relationship – this is why we have negligence laws. More important to ask is what could we do to set these fears in proportion?
Clarifying expectations. The challenge is clarifying the expectations and parameters in a retainer letter – and in a conversation that reinforces this.
Identifying the right client for these services. Avoid contracting with a client who might find these limitations difficult to comprehend. I would suggest that while there are such individuals, they are not the norm – your typical client has had plenty of practice as a consumer, all of which involves making decisions about value, scope and quality of services.
Educating lawyers on offering limited scope services. The law schools and the regulator have lots of work ahead making inroads with the Bar on how to successfully use limited scope agreements. This work has already begun, with more CLE offerings, web-based resources and the gradual intrusion of practice management models into legal education.
Collecting empirical data. Most regulators do not disaggregate data on complaints that arise from limited scope retainers (although those that do so, informally, suggest the number is very small). More information from legal insurers on the relative numbers of malpractice suits brought where there is a limited retainer would also be helpful. We also need evaluation data from both lawyers and clients – of the kind being collected by the Alberta Limited Scope Project – to inform best practices.
No, They Can't
The sticking point in Bonkalo is the proposal for the expansion of paralegal practice.
The Family Bar says that paralegals cannot handle family cases because the legal issues are too complex. They speculate that paralegals will not end up costing less than lawyers (there is no data for these hypotheses, as paralegals in Ontario are not yet allowed to offer family legal services). Using the "look over here" tactic, the Family Bar argues that some other reform – more legal aid, mediation, judges, unified courts – is a far better idea.
Last week, NSRLP launched a petition – addressed to the Attorney-General and the Treasurer of the Law Society – to give voice to the thousands of people in Ontario who we know want and need an affordable alternative to retaining a lawyer. There are already hundreds of comments on the petition: from former SRLs; from friends of SRLs who have observed what "without legal representation" truly meant for their loved ones; and from lawyers, paralegals and family court workers.
I shall let the following small selection of these comments do the talking and serve as this blog's conclusion. Please – read these and the many other comments on the petition and support this effort to broaden Access to Justice. We have plenty of time to argue about the content of training, the standards set for licensing, and the types of family cases that paralegals can handle. Now is the time to accept the principle that paralegal practice should be expanded to include family cases.
We Need to Stop Saying "No They Can't"
"I am a lawyer who teaches paralegals, and understands the skill level they bring to the matters they handle. Family law needs to change."

"I am a paralegal and I get calls daily asking for assistance because they can't afford a lawyer, and cannot or will not do it on their own."

"I am a lawyer who supports an expanded scope of practice for paralegals because it is best for the public, especially in the important area of family law where there are a huge number of self-reps."

"I am a family court support worker and see people struggling every day with the court system."

"Family litigants are mostly SRLs and it is ridiculous to send them into legal battles blind rather than with someone who has had at least some legal training, especially in an area of law where the stakes are so high."

"Paralegals are certainly capable of representing individuals in Family Court.…The dockets could pass quickly with a paralegal representing over a self rep fumbling through, unprepared with the wrong documents, or no documents! So many advantages."

"If the Law Society truly wants the public to have access to justice and to give everyone an equal and fair chance to be represented, then we shouldn't leave all these great paralegals out of the picture."

"Paralegals have showed that when given the opportunity to specialize in a area of law, we have succeeded."

"Do your future self a favour. Please read this petition and share if you agree."

"I have friends who are going through divorce and custody issues and cannot qualify for legal aid, yet do not have the income needed to pay for legal fees."

"Income should not be a barrier to justice."

"Justice is not affordable for the majority of Canadians."

"[There are] massive negative consequences for people not being able to afford access to justice – sickness, mental health issues, expanded family breakdown, and so much more.…. People do not want to do this [self-represent]. We really do not. We have no choice. Help us have a choice, give us a voice. Please."