Why I Work With Julie and the National Self-Represented Litigants Project
NSRLP
This week's guest blog is written by Cynthia Eagan, who has worked with the NSRLP since 2012. Cynthia is a former librarian in the Detroit Public Library system, a literacy expert, and is presently retraining to be a massage therapist. In her blog, Cynthia explains why she feels a connection to self-represented litigants, and how she was drawn to work with NSRLP.
Way back when I was in library school, there was a legal skirmish between California's Nolo Press and the Texas Bar Association. It astounded me that lawyers might be able to restrict booksellers—it seemed close to censorship.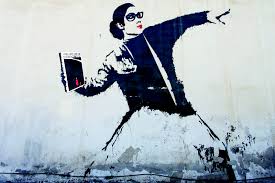 Nolo's website still devotes a page to the case; thankfully there was a happy ending for the general public – as reported in a library publication.
Part of my library school training was to learn to find and judge material based on: standalone usefulness, and its comparative value based on whatever else was out there that could reasonably be obtained by the public. Nolo's offerings impressed me; moreover, they carried the unofficial "seal of approval" all library workers become familiar with. These are the items that go "missing"—repeatedly.  Such items were reordered whenever the library budget allowed, because of this inevitable misappropriation, and because the wear-and-tear factor on the stuff that didn't go missing was obvious at first glance.
As I worked as a reference librarian in a few public libraries, I noticed a similar wear-and-tear evident in the demeanor of folks who came to the library hoping for help with legal issues.
Unless they were just popping in to get materials for a research paper (this before easy Internet access), these people already had a greater handle on what they needed from legal information than I did. Having said that, I usually could use my sleuthing skills to grab onto something potentially useful which they hadn't seen before. And then…I sent them on their way.
Actually no, it wasn't really "on their way", because that implies a path – and there didn't seem to be any location for them to head, except back to a lawyer's office, which they could no longer afford, or dared not enter again.  They were in the information wilderness and we at the library needed to keep looking for materials about "how it really goes down".
What I heard were sad and frustrating stories. Nolo at least seemed to be trying to address a real information need.
Years passed – I started working as a children's librarian – and I didn't think much more about it.  Except to figure that if I ever were involved in a protracted legal situation, I'd likely be making some tough choices, based on what I'd heard years ago. I didn't imagine that much had changed in the average person's access to legal representation.
In July 2012, the Windsor Star featured a story about Dr. Macfarlane. At that point, Julie was looking for people willing to be interviewed about why they had self-represented in court, and how that experience had been.  I remember thinking: "What a great – and practical – topic this woman is researching!" I didn't know how I might get involved, or whether she even needed outside assistance.  I knew from my time in university that an initial project might go forward as a result of an individual researcher's strong efforts on a shoestring budget. Above all, I just wanted her to know that I appreciated the Ivory Tower/Main Street collaboration.
Cynthia has worked for NSRLP ever since, first as a dedicated volunteer doing "literacy scans" of court guides and forms (see Appendix I of the SRL 2013 Study), and now as our much valued editor.