What Do the Cosby Mistrial, Climate Change Denial, and Perceptions of SRLs Have in Common?
NSRLP
A Pennsylvania jury has failed to reach the necessary unanimous verdict in the prosecution of Bill Cosby for sexually assaulting Andrea Constand, leading the judge to declare a mistrial.
My first reaction to this news, which I woke up to on Saturday morning was, predictably, anger. This was the only one of 33 similar fact complaints against Mr. Cosby that could be prosecuted because of the Statute of Limitations (which I am proud to say Ontario repealed in 2016 for sexual offences, as should every other jurisdiction that respects victims). The courage of the complainant, Andrea Constand, as she gave testimony (something that Mr. Cosby did not do) and survived grueling cross-examination was remarkable.
And now – although we can hope for a retrial – it is all for naught.
But it is my second, more measured reaction that I want to focus on in this blog. Because there is something very familiar to this story.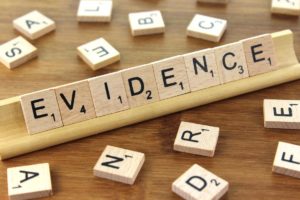 We Ignore the Evidence
Sexual assault cases are not just the story of failed prosecutions (of the miniscule number of actual complaints brought to police), although many of us still think about the failure of the Ghomeshi prosecution with a shudder.
And it is not just the vilification of victims, prosecutors, and even judges, that always pops up in these trials.
What strikes an eerie resonance is how our culture rejects factual information that is in plain view: a rejection of empiricism, if you like.
33 women, who considered Mr. Cosby their mentor, have told almost identical stories of drugging and assault.
False reports of rape and sexual assault are extremely low. A 2011-12 study in England & Wales commissioned by the Director of Public Prosecutions shows 35 prosecutions for false allegations for rape compared with 5,600 prosecutions for rape in the same period. Another study shows that where complaints judged as "baseless" (meaning the reported incident does not meet the legal criteria for a crime, but is presumed to be truthful) are separated from those judged "false" (the reported incident never happened), US studies consistently show false reporting of 5% or less.
Stats Canada data indicates that only 1 in 10 sexual assaults is reported to police, and that the incidence of reporting has been declining for a decade.
None of this proves Mr. Cosby's guilt beyond a reasonable doubt, of course – but these studies throw an awful lot of cold water on the idea that the force of nature Mr. Cosby faces is actually a huge conspiracy orchestrated by malicious forces against the once-beloved entertainer.
We Focus on Exceptions
As the dust settles around the responses to the Family Legal Services Review (now being considered by the Law Society of Upper Canada), I steeled myself while reading some institutional submissions (from the Ontario Bar Association, the Ontario chapter of the Association of Family Conciliation Courts, Family Mediation Canada and others).
Throughout these submissions, there was repeated reference – sometimes explicit, sometimes by snide insinuation – to family litigants representing themselves by choice.
Unfortunately, this SRL stereotype still has traction – we have made some inroads to reality in the last five years, but not enough to exclude the appearance in all these documents of the "willing SRL".
Sound familiar?
Just like debates over sexual assault (substitute welfare fraud, domestic abuse reports, Organized Pseudo-Commercial Litigants, voter fraud, you can go on adding to this list…) our focus on the "aberrant" overwhelms and obscures our analysis of the "genuine". And it flies directly in the face of the data (I shall not repeat for the nth time in this blog reliable sources for the reality that the vast majority of SRLs are without counsel because they cannot afford one, or because they have run out of funds).
We Cling to False Narratives
The debate over the Cosby offences – just like the one that took place closer to home around the Ghomeshi trial – exposes our desperation to cling to comfortable, familiar, non-threatening falsities and flawed analysis. We are doing what conflict theorists explain as "confirmation bias" (finding the arguments to reinforce what we already believe to be the case). Especially when those arguments are in our own self-interests – for example, legal profession protectionism, escape from charges, acquittal at trial, or suppressing the vote.
We use positive claims like "fairness", "balance", "efficiency" and "due process" to shore up our false narratives.
We use phrases like "liberal media bias"…
And then there is my personal favourite: "It's complicated." (End of conversation.)
Facing Our Resistance
Each of us holds at least one, and probably many, false narratives that fly in the face of the evidence. Figuring out that we are clinging to them is a hard thing to do.
The most important work that the legal profession has to do – whether in family law or in defending or prosecuting sexual offences – is to expose those false narratives to the evidence.
The legal profession prides itself on making decisions for clients based on credible data. We need to bring that thoroughness, honesty and reflectiveness into the way that lawyers understand the reality of sexual assault and its impact on victims, the struggles of SRLs, the need for affordable legal services, and many other issues.
Let's be a proud, evidence-based profession, and not a collection of climate change deniers.