NSRLP Summer Team
NSRLP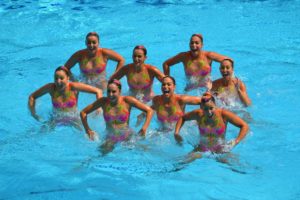 We're very pleased to announce that our NSRLP team has grown, and this summer we have three wonderful new Research Assistants working alongside two veteran RAs on our burgeoning Case Law Database (CLD). The CLD project will track highly anticipated and sorely needed data about Canadian case law particularly relevant to the experience and treatment of SRLs across the country. The CLD team is tracking issues of: procedural fairness, judicial assistance, claims of vexatiousness, costs, and accommodation. The RAs identify, summarize, index and enter relevant cases into the database. Given the number of relevant cases, this is a huge undertaking, and we expect to be working on this for at least another 6-9 months.
With that in mind, we've put 5 of our RAs to work on the CLD for the summer, and they're making excellent progress. The CLD team is led by veteran NSRLP Research Assistant Lidia Imbrogno (entering her final year at Windsor Law) whose problem-solving and organizational skills got this project off the ground, and set a solid foundation for ongoing work. Lidia is being assisted with the CLD by Margarita Dvorkina, who has been working with the NSRLP since January. Margarita – who was recently profiled in Detroit Legal News – is also working this summer on details for the upcoming SRL Awareness Day on October 4th. Rounding out our CLD summer team are three new wonderful RAs: Kylie Buker, Syed Rizvi, and Sandra Shushani. Welcome to the team Sandra, Syed and Kylie!
Our team also includes RA Becky Robinet, who is working with NSRLP Research Fellow Nikki Gershbain, providing research and organizational help with Nikki's Legal Coaching Project. Last but certainly not least, RA Joanna Pawlowski (see her piece on the updated A2J Annotated Bibliography) will help Project Coordinator Dayna Cornwall manage NSRLP's social media this summer, and respond to the many queries and comments the NSRLP receives.